Call Recording
8x8 Call Recording is an extension-level call recording service included with each Virtual Office Pro extension.
Virtual Office Pro extension users can record their own incoming and outgoing calls, play them back, download, or delete them.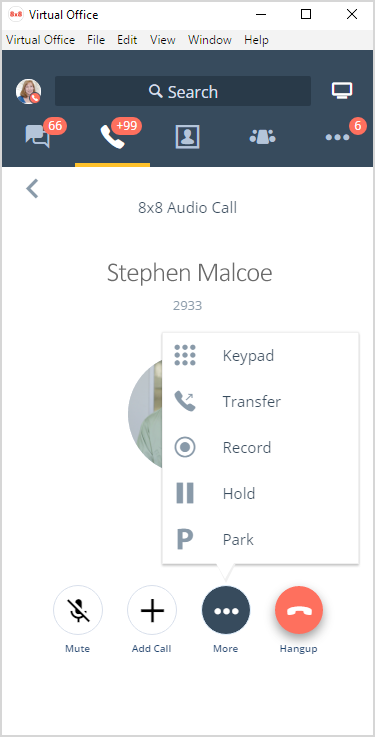 Simple and Flexible
Want to record all your calls? Just log into your Virtual Office Online dashboard and set the call recording feature to "always record." Want to record some calls and not others? Simple. Choose "on-demand recording."  Not in the mood for recording? Turn the recording feature off.
Highlights
Extension-level call recording service
Choose to always record, or record calls as needed
Use on-demand call recording from the Virtual Office Online dashboard
Review, download, or delete call recordings
Option to automatically announce to other party that the call is being recorded
Includes up to 35 hours of recording (1GB) shared with Virtual Meeting recording space
Good to Know
1 GB of storage space is included for call and online meeting recordings. If you exceed 1 GB, you will need to download and delete some recordings to avoid being charged for extra storage.
Important Notice
Recording notification requirements vary from state to state. Make sure you read 8x8's Privacy Laws and Notice Requirements for Electronic Recording of Telephone Conversations before making your selection.