Elite Touch Implementation services
8x8 Elite Touch Implementation Services for Virtual Office and Virtual Contact Centre help accelerate successful deployments for any size business and for any level of complexity. We help you realise the fastest time to value—from single site deployments to large and complex requirements that typically involve multiple sites, global implementations and integration with CRM or other back-end systems.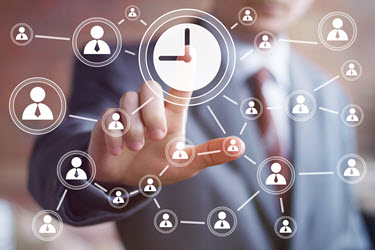 ---
Professional implementation options
Take advantage of 8x8's proven methodology and extensive experience earned from more than 50,000 customer implementations.
Virtual Office
8x8 provides expert Virtual Office Implementation assistance to ensure you are up and running quickly and efficiently while maximising the value of your Virtual Office solution. Choose the edition that fits your business needs.
Starter Edition: Perfect for the tech-savvy business that wants to be in direct control of their communications solution
Plus Edition: Provides hands-on provisioning assistance to get your communications solution up and running quickly.
Managed Edition: Implementation services expertly managed for companies with more complex needs
Custom Edition: Provides customised implementation and professional services tailored to your specific requirements.
Virtual Contact Centre
Virtual Contact Centre Implementation Services are tied to your Edition to ensure you get fastest time to market and maximum value from your system.
Quick Start Implementation: Services for Virtual Contact Centre Standard Edition "Voice Only" deployments providing the setup, configuration and testing you will need to provide your customers the best possible service over the phone.
Custom Implementation: Services for all Virtual Contact Centre Editions including multi-channel, distributed deployments, enhanced IVR custom applications, co-browse and more defined by a custom statement of work.
---
Elite Touch case study
With more than 4,500 employees worldwide, 8x8 worked with NetSuite to onboard the first 2,400 employees by the end of August 2015 across nine locations—delivering a record-breaking six-week deployment in the final seven sites.
"We needed a true enterprise communications partner that could seamlessly and rapidly migrate our entire phone service to the cloud – while unifying our worldwide offices with a secure, reliable solution that works across the globe."
Dan Brown, CIO, NetSuite