Types of Communication in Healthcare and their Importance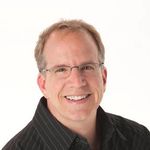 Kent Yunk
January 24, 2020
A patient, referred by her General Practitioner (GP), walks into a doctor's office with a high fever. A nurse takes her in to check her temperature and other vital signs. The doctor comes in and reads the patient's file and examines the patient. A blood sample is sent to the lab. After the lab results are sent to the doctor's office, the patient is diagnosed and sent home with a prescription.
From this interaction, it's easy to see that even small clinical teams have the capacity to generate large and complex communication spaces. In this example, with a team of five individuals, five separate conversations could take place between any two individuals, resulting in 10 possible conversations. For a team of 10, the number of possible conversations blows out to 45!
With the success of interactions depending on accurate and effective communications between each of the stakeholders, it is important to have a good understanding of your communications requirements, and partner with a healthcare communication solutions provider who can help you design a secure healthcare communication model for your organization.
Models of Communication in Healthcare
Communication models are the formal or informal structures an organization uses for their communication needs. The elements of a communication model in healthcare include people, the messages they send to each other, the technologies that enable conversations between people, and the framework within which the conversations can take place. Elements of a communication model in healthcare include:
Communication methods (channel):

The method or channel is how a message is conveyed. It could be a face-to-face conversation, telephone, email or a medical record.

Types of messages:

Messages could be informal in nature such as voice messages or e-mail, or formal messages such as hospital discharge summaries or laboratory results. Computer generated messages typically follow the HL7 standard.

Communication policies:

A healthcare setting could have different policies in place, such as a policy that prohibits general practitioners to obtain a medical record without the permission of a hospital clinician.

Agents:

An agent is a person who takes on a specific role in a communication system. For example, in a busy hospital, a ward clerk could be in charge of answering all incoming telephone calls to minimise interruptions to clinical staff, who might otherwise have to answer the phone.

Communication services:

A communication system provides a number of different communication services. For example, a mobile phone could provide voice, voicemail or text messaging.

Communication device:

This include the telephone, fax machine, and smartphones which in the past few years have been rapidly increasing in use. Nearly all physicians and nurses own smartphones and use them for professional purposes.

Interaction mode:

It is the way in which an interaction is designed. Some modes of interaction such as the ringing of a phone demand, immediate attention, while an email could be designed not to interrupt.

Security Protocol:

Patient privacy concerns require that unauthorized individuals do not have access to clinical records. It is crucial to have strong security protocols in place that are exceedingly hard to break.
What are the Different Communication Methods in Healthcare?
Unified communications as a service, also known as UCaaS, offers a set of applications that encourage collaboration. According to Health Tech Magazine, cloud communication platforms in the healthcare field are increasingly used to provide doctors, nurses, diagnostic technicians, and other medical personnel with the tools they need to improve efficiency and quality in healthcare delivery. Cloud computing and collaboration apps are likewise capitalizing on the proliferation of mobile devices in the workforce to improve patient outcomes and overall efficiency. Types of communications in the healthcare supported under the UCaaS platform include:
Platform-Agnostic Email, Chat/IM, and Messaging:

This provides a way for medical providers and administrators to communicate immediately with one another across a variety of devices. It also allows them to notify patients of appointments while addressing questions and concerns at any time and from any location.

Voice, Video, and Web Meetings/Conferencing:

This encourages interaction and problem solving among providers, specialists, and experts in the field, allowing for more collaborative care.

Virtual Appointment Apps:

This allows providers to meet online with patients or their families and to take advantage of "virtual appointments," which many insurance companies offer as a way to diagnose and treat common conditions or to prescribe medications.

Online Patient Databases:

Cloud-based databases offer a safe, reliable and HIPAA (Health Insurance Portability and Accountability) compliant method for doctors, medical staff, and health administrators to coordinate care through immediate access to patient health histories and charts.

Online Patient Portals:

Patients benefit by having a secure online portal to access medical records and to obtain lab or diagnostic testing results, rather than having to wait anxiously by the phone.
What You Should Look for in a Secure Healthcare Communication Service.
The HIPAA definition states that if a healthcare organization chooses to store files on the cloud, the cloud service provider becomes a business associate of the said healthcare organization. Look for the following key features while deciding on a healthcare communications solutions partner:
Biometric Security: This technology is being embraced by healthcare and many other industries as an alternative to passwords that can be hacked. Most communications software has a mobile app component. Many mobile phones, such as the iPhone, use fingerprint scans or facial recognition to unlock the user's phone. This authorization carries over to the communications software to log the user in.
Ability to Wipe Protected Health Information (PHI): If a staff member leaves the company or loses their phone, the communications software should have the ability to wipe any PHI data from the phone, even if the user cannot log into the device.
Encryption of Voice Calls, Voicemails, and Messaging: Voice-related data that contains sensitive PHI, as well as messages that can be intercepted enroute should be securely encr