8 Healthcare Call Center Best Practices for Improving Patient Experience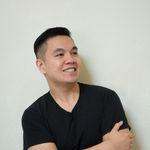 Kevin V. Nguyen
March 16, 2019
In today's digital world, a healthcare call center provides a platform for exchanging accurate patient information among doctors, while ensuring compliance and reducing costs. These scalable solutions grow with your practice, allowing providers to expand operations when necessary, without requiring equipment, or additional maintenance and management expenses.
However, the healthcare industry has unique challenges and requirements, such as complex guidelines for compliance, high call volumes, and complicated workflow integration.
Because of these challenges, healthcare providers need to carefully select their call center service provider to ensure that it has the right personnel, security protocols, and infrastructure to deliver outstanding patient interactions.
How can a Healthcare Call Center Provide Solutions to Improve Patient Engagement?
Healthcare providers once only used landline phone systems for communications purposes. These phone systems provided the ability to send and receive calls, routed calls to different extensions, and supported limited features such as voicemail that were mostly restricted to devices like a desktop handset.
Today's healthcare call center services support the operation of call centers and the associated customer relationship management (CRM) tasks by bringing together healthcare call center providers and/or software that support the operation of call centers and the associated customer relationship management (CRM) tasks into a holistic healthcare call center solution.
The products and services that are part of a healthcare call center solution, can either be a total package such as unified communications, a turnkey product such as an outsourced call center, or a software platform that runs call center system applications.
Using this approach, providers can increase patient engagement, which, in turn, encourages wellness and streamlined interactions that increase efficiencies and can improve healthcare providers' bottom line.
Healthcare call center solutions such as 8x8's Virtual Office and Contact Center allow doctors and other providers to care for patients at various locations, with no loss of communication productivity.
There are different types of healthcare call center solutions, such as:
Inbound Call Center:

Handles incoming calls such as appointment scheduling and billing inquiries

Outbound Call Center:

Handles outgoing calls such as patient outreach and research

Blended Call Center:

Provides both inbound and outbound calling services

Contact Center:

Offers web-enabled solutions that allow patients to communicate using voice, video, or text

Health Insurance Call Center

: Handles insurance processing and insurance technology
Which of the Common Challenges can a Healthcare Call Center Solution Solve?
The healthcare industry has unique communication problems, and the breakdown in communication between a provider and patients can negatively impact patient experience and treatment outcomes.
Here are some of the industry's most common communication challenges and how healthcare call center solutions can help solve them:
Delayed Post-Op Follow-Up/Appointment Reminders:

Delays in postoperative follow-up or appointment reminders could cause patients to miss the care they need to optimize outcomes. A call center solution provides hospitals with the resources to handle a large number of follow-up activities and track the call statuses to ensure patient compliance.

High Call Volumes:

The complexity and high volumes of patient service-related calls, such as patient registration, appointment booking, and billing, can put undue pressure on front-office staff and distract them from servicing patients seeking treatment in the facility. A call center solution can handle many of these administrative tasks to free up your staff.

Expensive and Time-Consuming Infrastructure Upgrade:

Upgrading to a new communication system to handle calls in a way that meets patient expectations often requires the installation of software and hardware that's both expensive and time-consuming. Using a call center solution, healthcare providers can access the latest communication tools without the upfront cost and overhead associated with equipment maintenance.

Subpar Customer Service:

Today's patients expect a level of customer service from their healthcare providers on par with that of top-tier consumer brands. Using a call center solution, you can have access to agents trained in customer service while ensuring the quality of the interactions is consistent, friendly, and professional.

Long Hold Times:

Long hold time is one of the main reasons callers hang up before they get to speak with a representative, while others are unwilling to be put on hold. A poor phone experience could cost a medical facility a patient. A call center solution offers the scale to ensure all patient calls can be answered quickly to optimize patient engagement.
Using a healthcare call center solution can help providers improve every patient's experience while lowering the cost of hiring and training staff, installing software, and maintaining hardware.
Healthcare Call Center Best Practices
While it is easy to argue the case to partner with a healthcare call center, it's harder to find the right fit with one. Healthcare providers should look for medical call centers that follow best practices that meet the unique needs and challenges of the industry. A healthcare call center should:
Prioritize Compassion Communications
A healthcare call center representative is on the front lines and often the first person a patient interacts within a hospital, doctor's office or another healthcare facility. When patients contact healthcare providers, they may be in a distressed emotional state seeking guidance and reassurance. It's important that the call center trains its agents to treat callers with compassion by balancing quantitative metrics such as call length and the number of calls processed with those that indicate the quality of the interactions, such as first call resolution, abandonment rates, and quality of patient engagement.
In order to facilitate compassionate communications, call center representatives need to:
Possess comprehensive knowledge about the facility and staff.
The ability to efficiently work with any existing call center software.
The training to handle a large volume of inbound and outbound calls in a courteous manner.
Sales skills and experience to upsell products.
The knowledge to provide feedback on various analytics using call center software
Be able to communicate in a variety of languages and are sensitive to cultural differences.
Provide Omnichannel Support
Patients should be able to get the help they need through their preferred channels of communication, such as email, phone, video chat, SMS, live chat, and social media.
The key to delivering consistent messaging across different platforms is maintaining a 360-degree patient profile updated in real-time and accessible to all agents in a centralized location. It also allows patients to switch platforms seamlessly even in the middle of a conversation.
Enable Front Office Automation
A healthcare call center can help improve in-house productivity by alleviating the workload of front-office staff by integrating the call center's CRM system with the practice management software. This allows the streamlining of administrative workflow and reduces errors so that your staff can be freed from tasks such as appointment setting, reminders, and rescheduling.
In addition, healthcare call centers need to support automated service options such as web self-service, chatbots, and IVR that supplement human support teams.
Such proactive patient interactions can help reduce miscommunications, minimize no-shows, and enable efficient follow-ups to improve the quality of care.
Track Patient Interactions and Analyze Key Metrics
Do you know what might have caused a patient to leave your practice after an interaction with your call center? Oftentimes, you'll need to do some