Effects of Poor Communication in Healthcare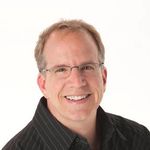 Effective communication between healthcare professionals influences the quality of working relationships, job satisfaction and has a profound impact on patient safety. As the healthcare system has become more complex and patient expectations are fast evolving, medical facilities are facing many challenges posed by the lack of effective communication among staff and patients.
Inefficient communication between a patient's physicians can result in the sub-par quality of care and poor outcomes for the patient. They are even, according to a study, one of the leading causes of preventable deaths in hospitals.
Impact of Ineffective Communication in Healthcare
The industry works within an intricate network that comprises healthcare providers, patients, third-party service providers, and insurance carriers. At the core, there are many complex relationships between hospitals, researchers, EHR owners, internal tech leaders, and healthcare executives. Subpar communication in Healthcare can result in many adverse effects, including:
Medical errors:

Mistakes often occur when there's a breakdown in information sharing among the medical staff involved in a patients' treatment. Proper documentation is of course, important. Still, the data also needs to be distributed to the entire team on time, so errors can be identified and corrected before adverse medical events happen.

Long waiting time:

Waiting even for 10 minutes to access healthcare services or support is considered a deal-breaker. Patients are frustrated by long wait times and often leave before being seen by a physician and tend to correlate wait times with the quality of care received from the medical facility. These delays are usually the result of improper communication and diminish the overall patient experience.

Wrong, delayed, or expensive treatment:

As a healthcare provider, one of your topmost priorities is to eliminate liabilities. When your patients undergo improper treatment, face procedural delays, or receive an incorrect medication, you end up facing severe financial and reputational consequences.

Incomplete follow-ups:

The patient journey is not a one-time experience. Physicians and nurses need to ascertain if the patient is following the treatment protocol or is taking the prescribed medication correctly. You risk losing track of your patient inquiries and call statuses, by using cumbersome and inadequate follow-up mechanisms. This could result in poor outcomes for the patient.

Lack of outreach to elderly patients:

Effective communication is a vital driver of the healthcare experience, especially, when healthcare providers are dealing with isolated individuals who do not maintain consistent contact with family and friends. Lack of communication could result in neglecting health issues in these elderly individuals.

Uninformed recommendations:

Patient data is crucial information that needs to be managed carefully by healthcare providers. If inconsistently shared among your staff, patients may not receive the most appropriate treatment recommendations. In turn, it could prevent physicians from making the right decisions.

Improper handling of private medical data:

Incubating a culture of data privacy is a boardroom mandate for healthcare organizations. As healthcare technologies continue to evolve, the threat of security lapses grows too. Without effectively integrating the Electronic Health Records (EHR) into your systems, your patient data is at risk of getting exposed.
5 Major Communication Barriers in Healthcare
The healthcare industry consists of a web of providers, patients, third-party service providers, and insurance carriers. The high level of complexity of interactions between various stakeholders raises barriers to effective communication in healthcare:
Complexity and volume of the service call:

Healthcare providers handle hundreds of calls every single day. Without prioritizing & monitoring them, critical service requests can fall through the cracks.

Inability to share information across departments:

Healthcare staff across multiple departments often collaborate to improve the quality of care of the patient. Failure to coordinate these collaborative efforts could lead to miscommunication and duplicate work.

Hurdles in upgrading to new communication systems:

Many healthcare providers are stuck with outdated legacy tools due to their inability to change without experiencing downtime.

Cost of hardware and infrastructure:

While upgrading communication systems, the cost of infrastructure can be very high. In such cases, justifying the ROI of new investments can be hard.

Difficulty in providing clear patient instructions via voice calls:

While it has become quite common for doctors and nurses to provide patients with guidance over the phone, it's often hard for patients to fully grasp complicated instructions verbally without the aid of visual demonstration. As a result, patient compliance with follow up care suffers.
Growing Importance of Communication in the Healthcare Industry
Poor communication in Healthcare impacts overall patient experience and harms medical reputation. In today's healthcare market, since patients are paying for a more substantial portion of their medical bills through copays and deductibles, they demand more responsive services from their providers.
Also, patients generally interact with healthcare providers under crisis or high-stress conditions. It may be difficult to sustain a positive mindset while scheduling a doctor's appointment, getting an X-ray or awaiting lab results. Poor services, at stressful times, will negatively impact patient retention and referrals.
There is a great deal of caution to be exercised because the business of taking care of the patient is always personal. It pays to improve levels of clarity, empathy, simplicity, and sophistication of the communication skills of healthcare staff with effective training.
Effective communication in healthcare is the need of the hour and holds the key to unlocking seamless patient experiences.
Research shows that 92% of healthcare consumers think that improving patient experience should be a top priority.
Building a communication ecosystem powered by the latest technologies is another crucial component in establishing a highly efficient communication system. The use of cloud-based communication platforms like UCaaS (Unified Communications as a Service), CCaaS (Contact Center as a Service), and VoIP (Voice Over Internet Protocol) is highly effective in breaking down many of the traditional communication barriers.
What are the communication skills for Healthcare professionals required and HIPAA Safeguards?
The Health Insurance Portability and Accountability Act of 1996 (HIPAA) has changed the way healthcare professionals deal with Protected Health Information (PHI) to ensure confidentiality, integrity, and security. HIPAA Privacy rules set standards for protecting a patient's medical records and other personal health information. It sets limits on disclosure and use. It also gives patients the right to examine and receive copies of their records as well as request corrections
Facts: Failure to follow the rules can be costly; noncompliance fines range between $100 and $50,000 per violation. The Department of Health and Human Services Office of Civil Rights (OCR) has levied substantial penalties for failure to safeguard patient information, including a $5.5 million settlement with one major healthcare company for data breaches affecting four million people. Also, organizations and individuals can be held criminally liable for knowingly disclosing PHI or using it for commercial gain. It's more than just the risk of fines or penalties. Your reputation can be damaged quickly in case of a breach or disclosure. There is also the risk of potential lawsuits from affected individuals and the cost to repair the damage. Repairing the damage from a breach in Healthcare typically costs more than in any other industry with an average of $7.35 million for data breaches that resulted in the exposure or theft of more than 5,000 records.
In order to avoid such disastrous security breaches, there are three types of safeguarding measures you can implement to stay compliant with HIPAA regulations.
Technical
Verifying the identity of the person accessing data
Controlling access to