5 Text Message Templates of Successful B2C Companies (With Data)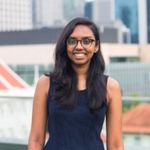 Swapna Abhilash
February 13, 2020
Creating a persuasive SMS copy is frustrating — especially if you have zero training in copywriting. Perhaps that's why you're drawn to text message templates. You no longer have to write from scratch.
Unfortunately, these SMS templates rarely work. They're far too generic and don't apply to your unique business.
Which is why this blog post isn't a list of ready-to-use text message templates. Rather, it's a list of what's currently working in the B2C world.
Ready to convert customers and grow your business?
Let's begin.
1. Win New Sales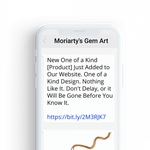 Company: Moriarty's Gem Art, a retail e-commerce jewelry store.
Why This Text Message Template Works 
(i) Urgency
"Don't delay, or it will be gone before you know it" strikes the fear of missing out in customers, so much so that it entices them to buy right away. According to marketing manager Jeff Moriarty, this copywriting tactic attracted 90% of sales.
(ii) Power Words
These power words and phrases (New, One of a kind design, and Nothing like it) create "high arousal" emotions. They lure customers to take action.
(iii) Power Images
Arts and words make a strong pair. This SMS copy elicits an emotional impact through the use of a beautiful picture.
Key Takeaways
Support copy with images to create a visual experience, 

especially if you sell visually appealing products like jewelries and clothes.

Add urgency. 

Expiration dates and quantity warnings provoke customers to take fast action. This 

SMS marketing best practice

 won't go away anytime soon.

Use power words to boost conversions. 

Power words demand attention as they trigger an emotional response. A promotional message of a ride-hailing company like: "Save more with [ride option] and enjoy our amazing discounts up to 50% off! Limited to first 2000 customers." appeals to customers who don't want to miss a good deal.  
2. Recapture Sales With Abandoned Carts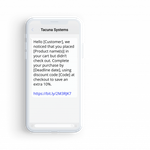 Co