How to Find the Best VoIP for Home Use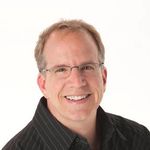 Voice over internet protocol (VoIP) phone systems are better alternatives to landlines. Businesses have long accepted that. But VoIP for home use has countless benefits as well. A permanent switch from traditional landlines can have lasting value in residences.
VoIP uses the internet and the cloud to connect callers. This allows for broader capabilities and cost savings compared to landlines. VoIP offers more sophisticated features than landlines. And even landline users can connect with residences using VoIP. The additional value, compatibility and cost savings make the best VoIP phone service for home ideal.
VoIP Communication Adoption Is on the Rise
The general VoIP phone market is booming. Residential and business VoIP lines have doubled in the last five years. Technology analysts anticipate continued growth from 2020-2025. This coincides with growth in mobile phone adoption, where VoIP has become the most desired home solution. VoIP features pair easily with mobile devices, also indicating that their adoption will grow in parallel.
Unlike landlines, you are not locked into a single VoIP provider based on location. There are dozens of residential VoIP services available to you. With the right knowledge, you can find the right service at the right cost. A deeper understanding of the available features will help.
In this article, we'll take a look at the best residential VoIP service features available. We'll provide tips on researching and taking advantage of your residential VoIP service. This way, you can be confident you're investing in the best VoIP for home users like you.
How Residential VoIP Service Works
VoIP works differently from other types of phone services. Landline phones use older, legacy phone network systems. They rely on copper wire lines and other types of traditional phone infrastructure. Meanwhile, VoIP employs the best aspects of the internet to connect users.
VoIP uses the internet to transmit phone communications and can reach domestic and international phone users. VoIP is also called IP telephony, broadband telephony or internet telephony by some providers. Its encoded digital signals transmit audio, video and other data.
Recipients using VoIP, mobile devices and even landlines can connect to home VoIP users. That's because VoIP enables calls on public phone networks. This applies when both sending and receiving calls. When sending, VoIP transmits data in a way that traditional systems understand. This process is called session initiation protocol (SIP) trunking. It makes VoIP calling universal to any phone system. You can continue making traditional phone calls to anyone you normally call. Recipients of your call need not know the difference.
But VoIP does more than connect voice callers. Internet connectivity supports video and internet controls as well. Your internet connectivity allows for more types of services that can be updated via the cloud. This saves you on costly new hardware investments, just as it does small businesses.
Why Smart Customers Choose VoIP Over Landlines
Companies invest thousands in their telephony systems. VoIP is a natural alternative to landlines, in this case. It provides advanced capabilities without buying expensive hardware. You can take advantage of these benefits at home. If you pay for high-speed internet, VoIP is a natural extension of that investment.
Simply put, home VoIP users pay less. VoIP providers can offer you higher quality, more affordable phone service that can adapt to your needs. VoIP users enjoy more features and greater service customization as well. VoIP makes it easier to get more phone numbers, use more devices and use the best internet-supported tools available today.
Consequently, VoIP is transforming how we work and live. VoIP naturally supports the growing telecommuting trend. 70% of professionals already work remotely once a week. They need not miss out on the benefits of enterprise phone systems when at home. Call forwarding, voicemail and even transcription are all available with home VoIP.
Imagine the time and money you would save without a commute. That's why VoIP has far-reaching implications for users. It does more than replace landlines. It transforms the ways we connect in our personal and professional lives.
Features to Look for in a Residential VoIP Service
VoIP offers household benefits that other phone services cannot provide. The best VoIP service for home use offers affordable features, flexible plans and multiple price points. These systems are more likely to offer customization to suit your unique needs. VoIP users often receive more free calling features as well.
But residential VoIP service providers still differ. We've identified some features that home-based VoIP subscribers often appreciate. Determine the features you want for your home before you begin your provider search.
Portable Number Systems
Perhaps you want to keep the phone number you already have. Most systems allow you to port over existing numbers. This is especially useful if you have a network of contacts and do not want to change numbers. You need not reach out to them as their experience remains the same.
Area Code Selection
Unlike landlines, home VoIP enables you to choose your area code. This can be helpful if you telecommute. You can choose the same area code as your home office. That way, call recipients associate you with that location. You may want an area code that matches family members' as well.
Multiple Numbers and Extensions
Additional landlines cost extra. They require costly installations as well. It's difficult to get more than two lines installed in a standard home. VoIP doesn't have this problem. Everyone in your family can have his or her own number. You can set up a work and a personal line for yourself. And since all lines use the internet, no new wiring is required.
Online Control Panels
Users can manage their VoIP accounts online. They need not call their service providers about service. They can easily activate and deactivate services, as well as access many VoIP features. These include voicemail, transcriptions and call records for certain services.
Caller ID and Directory Services
Caller ID is standard in modern mobile devices. But landlines require specific hardware or add-ons for this feature. Meanwhile, this is standard for home VoIP services. Directory services make it easy to track who's calling. Users can see records for inbound and outbound calls, including names and numbers. Systems offer different degrees of detail, so choose a service that provides the right amount for your needs.
Smart Voicemail and Document Integration
Advanced voicemail is common in VoIP systems. This differs from landlines, which require additional hardware. VoIP can integrate with other digital services as well. Google Voice can make your work easier by transcribing your voice mails and forwarding them to you via text or email. VoIP systems can also match conversations with specific contacts via audio alone. As your provider updates features, you need not buy new hardware to take advantage.
Call Recording
You can set up automated call recording with home VoIP. If recordings are stored in the cloud, you have near-limitless storage potential. You can activate call recording for most or all of your calls. This is especially useful if you need records of important medical, legal or business conversations.
Call Transcribing
In addition to recordings, VoIP services can automatically transcribe calls. This applies to voicemail as well. Easily read voice messages instead of listening to recordings. This also benefits workers who rely on their phones when working from home.
Intelligent Call Distribution, Routing and Forwarding
Much like office phones, you can easily forward calls or voicemails to another device. This allows you to receive home calls on your mobile phone when out. It may be helpful if you work from home as well. You need not wait by your landline phone to receive important calls. Leading solutions help you route calls to other or multiple users as well.
Conference Calling
Conference calls were once unique to office