Why Firms Need Powerful Recruitment CRM Software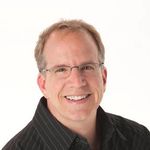 Business applications for recruiting companies don't begin and end with Applicant Tracking Systems (ATS). To earn the opportunity to represent growing businesses, recruitment agencies need to build and nurture relationships with HR executives and hiring managers.
ATS apps are great for posting jobs and screening the many resumes which are submitted by those who apply for them. The initial application may not be a fit, but that applicant today might be ideal for the next job or could be a hiring manager looking to fill a role some day. ATS and CRM apps are great on their own, but better together.
Are you evaluating CRM applications for a growing recruiting firm? Here are five key functions you should ensure are available in the recruitment CRM software system your customer and candidate-facing teams will run your business on.
Compatibility with Existing Communications and Technology
Many recruiting firms have in-house contact centers for initial candidate screening and business development. Many recruiting companies leverage call center software which offers:
Core contact management including options to contact via phone, email or SMS text based on permissions
Inbound and outbound activity tracking
Analytics functions to track stats like where calls are coming from and average handling time
Flexible deployment options - for any size team, be they office-bound or work remotely 
Routing to recruiters or account managers based on their skills or factors like industry specialization
Many of the leading commercial CRM services like Salesforce.com and Zendesk can integrate with Unified Communications services to capture meeting times, and enable recruiting professionals to seamlessly capture conversations about customer service or sales discussions. 
Self-Service Candidate Lifecycle Management
Recruiters often admit the best candidates for the hottest jobs already have full-time jobs. This can be a challenge for recruiters to schedule preliminary and follow-up interviews. Resumes and LinkedIn profiles don't always tell the full story of how a candidate will perform in a role. Many recruiting companies and the companies they serve are asking candidates to take personality assessments, submit certification documents and fill out extended forms which detail their qualifications. 
Self-service candidate portals offer a convenient channel for candidates to keep in touch with recruiters for full-time and contract positions. As the gig economy and freelancing expand, recruitment database software can help recruiting companies that specialize in niche technical or creative roles keep track of which candidates are available for opportunities, what skills they have, and their work preferences.
Many leading recruitment CRM software applications offer portal extensions or accelerators which can be configured for recruiting agencies' needs, including real-time updating and real-time transmission of candidate data. Presenting unqualified candidates for opportunities is a fast way to lose favor with hiring managers, and CRMs enable agencies to maintain comprehensive profiles. Candidates can be processed, routed and scheduled for interviews based on pre-defined CRM workflow triggers. 
Sales and Business Development
Initiating, nurturing and retaining B2B relationships is challenging in the recruiting industry, whether a company earns the right to be retained on a contract basis, or for ad hoc hiring needs. Staffing firms need to develop interdepartmental trusted advisor relationships across the following:
HR
Sales and business development
Finance
Marketing; including design, events, strategic and creative
Operations; including technical and customer support roles
Leading CRM applications track leads, opportunities and closed revenue for contracted employees and permanently placed new hires. Maintaining a consolidated recruiting database of candidates, talent and clients can help recruiters and their sales counterparts to track relationships between these distinct, but related groups. 
Research from Bullhorn shows the adoption of CRM platforms was very high in 2017, with 68 percent using it for sales and 78 percent to track candidate activity.
Marketing Programs
Maintaining multiple audience segments by industry and role in the hiring process, or,  whether a company is a prospect or a client is important to optimizing campaign results. Recruitment CRM software applications with built-in e-mail marketing functionality or integrations with marketing automation apps are ideally suited for delivering context-appropriate campaigns. 
Workflow and Business Process Management 
In our hyper-networked world, recruiters can encounter great candidates everywhere. Cloud-based CRMs with mobile app extensions enable recruiters to look into their team's hiring needs from where ever their day takes them. They may meet a candidate who is a great fit for a position a colleague is looking for. 
The ability to put a candidate forward by industry or company size, and have it routed to the recruiter for that account makes life easier for everyone involved. CRMs can automate high-volume manual functions which don't require human intervention. 
Recruitment CRM database software solutions which integrate with your Unified Communications or VoIP solutions save time, increase productivity and reduce administrative errors through manual recording. Provide your candidates, clients, and prospects with cohesive services from your entire agency team. ATS is the beginning of candidate experiences with your firm, however, integrated CRM automation drives better engagement and profitability. 
Your cloud provider and available features set directly affects your relationships with your clients, which directly affect your business' bottom line. Choose a superior cloud system and ensure that this effect is for the better. Fill out the form below today or call us at 1-877-369-0741 to request a no-obligation quote from an 8x8 Product Specialist.
RELATED TOPICS
---