Making Smart Choices about Microsoft Teams Direct Routing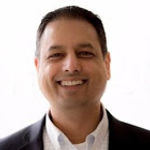 Mayur Pitamber
April 05, 2021
Explore your options.
Forward-thinking organizations implementing hybrid working models acknowledge the importance of convenience, context, and speed of communications. That means curbing context switching between several different apps, changing digital behaviors, and working smarter for Microsoft Teams users.
As part of an 8-part eBook series, I've written several posts describing how IT leaders, especially with today's ongoing economic stress, can complement Teams with third-party telephony support using direct routing. It's an attractive proposition that links Microsoft Teams to a preferred telephony provider, giving IT leaders real flexibility in countries without Microsoft Calling Plans and making it simple for their workforces to make or receive phone calls from Microsoft Teams.
Businesses have many choices with different direct routing providers. And, like all IT projects, the better you understand your direct routing technology choices upfront, the less likely they will be to cause delays, raise unexpected obstacles, or even completely derail your project later on.
The following decision factors are vital for accelerating voice calling for Microsoft Teams for knowledge workers and contact center agents.
Complement existing calling plans.
You can choose Microsoft's calling plans, currently available in 16 countries. If you have a business that operates in those countries, then you might be good to go. But suppose you need calling plans in other territories.
In that case, an 8x8 calling plan can augment Teams with complete public telephony replacement in 42 countries and unlimited calling to 47 countries - add an 8x8 voice gateway, and the number of Teams calling countries expands to over 120 nations. And, you can mix and match calling plans to meet the needs of your Teams users.
Enhance business-critical communications.
If your business-critical phone communications are running on Teams, a significant service outage can be catastrophic for your business.
Expanding Teams with 8x8 Voice for Microsoft Teams gives Teams telephony users full-service assurance and uninterrupted business resilience underpinned by mirrored top-tier, state-of-the-art data centers across 16 geographically diverse locations running on global public cloud infrastructure.
Stop leaving contact centers and CRMs behind.
Most organizations agree that their contact center agents are on the front lines of customer experience. They interact day-in and day-out with the business' most important asset – its customers.
With 8x8 Contact Center for Microsoft Teams, managers and supervisors can stay ahead of changing customer expectations with complete voice and digital channel support, intelligent routing, and proactive self-service options – everything needed to resolve problems quickly and create exceptional customer experiences.
And with pre-built integrations into popular CRM tools, knowledge workers and contact center agents can make or receive calls from Teams and automatically have those call details recorded in popular CRM tools like Dynamics 365, Salesforce, Zendesk, ServiceNow, and many more.
Create consistent user experiences.
Empowering Teams users to be self-sufficient means they get greater control over their Teams direct routing telephony service. The Teams experience remains unchanged, but they have IT-assigned permissions to modify their phone settings, such as call forwarding, voicemail greetings, and the option to replace music-on-hold audio with something they prefer. If they belong to defined call queues, such as sales or customer support, they can quickly log-in to serve their customers promptly and more efficiently, or log-out of those queues as call volumes change throughout the day.
This self-service approach eliminates switching to an admin console and keeps users within Teams. It also reduces the number of IT tickets, which gives your IT pros time back to focus on more critical tasks.
The best thing is that it's quick, easy, and gives those Teams users everything they need to tailor their telephony functions to their needs without altering the Teams user experience.
Read this case study to learn how 8x8 Voice for Microsoft Teams helped Ghost Enterprises "light up" their Teams dialer and become a more responsive organization.
Getting started is easy.
8x8 Voice for Microsoft Teams offers so much more than what you'd get with a standard SIP trunk or SBC-based direct routing solution. Plus, it's easy to get started – not enterprise-easy or easy-for-an-engineer easy – it's one, two, three easy.
Customers authorize 8x8 to connect to their Microsoft Phone System environment and connect 8x8 PBX to the Microsoft domain. Typically, the process takes about an hour from start to finish - even for thousands of Teams users. That's it, and when complete, Teams users can start to make and receive PSTN calls right from their Teams app on the desktop, tablet, or smartphone.
What's the big deal, you ask? It looks just like the built-in Microsoft Teams dialer.
That's the point.
We have gone to much trouble, so you don't have to. When you receive a call, make a call, forward a call, put someone on hold, or have a call go into a calling queue or ring group: Behind the scenes, it's handled by 8x8. But what do users see? They see the native Microsoft Teams interface.
The result?
No retraining, no new Teams Bots to install, and no Bot commands to learn, as you do with other solutions. Your users keep using Teams as they have been, which means you get more significant usage and adoption of Teams across your organization.
Keen to learn what 8x8 can do for your Team users? Why not speak to our team of experts at 1-866-879-8647 (US), +44 333 043 8888 (UK) or online.
---