Marketing Funnel Vs. Sales Funnel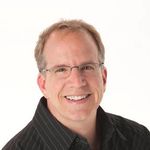 Marketing and sales are two closely related functions that often instigate unwarranted confusion. Separating one feature from the other is a daunting task simply because both functions are closely intertwined. Besides, marketing is a broad function that encompasses diverse commercial activities and is generally associated with sales as one of its core activities.
That said, it's good to point out that sales and marketing share one funnel. This makes it even harder to comprehend the difference between a marketing funnel and a sales funnel.
This article will look into one of the most controversial topics: marketing funnel vs sales funnel. The idea is to help you define the terms, understand their difference, and know the communication software needed for each. 
Ready? Let's get started!
Definition: Marketing Funnel vs Sales Funnel
Before we define these terms we need to understand the word; funnel. A funnel can be described as the steps that a customer goes through from being a prospect to a buyer. Simply put, it is the set of events that take place before a customer buys the desired product or service. So, is there a difference between a marketing funnel and a sales funnel? Before we answer this question, let's put these terms into perspective.
What is a Marketing Funnel?
Marketing is an integral business function that enables brands to increase visibility and gain a competitive edge over the competitors. As such, a marketing funnel is a system that guides potential customers through the entire journey; from the first time they interact with a brand, all the way to the point where they develop the urge to buy a product or service.
A marketing funnel helps prospects get to know a brand. It is also renowned for enabling businesses to visualize their buyer's journey and come up with a sales support marketing strategy in a well-regulated system. The marketing funnel can be divided into two sections:
Lead generation: This involves the creation of marketing campaigns to build brand awareness. Things such as trade shows, inbound marketing, content marketing, viral campaigns, online ads, direct email, whitepaper, and more, are used to sell the brand.
Lead nurturing: Once a prospect develops the interest in the brand, the next step is to nurture the lead. This is where a business strives to build a thriving relationship with the prospect. The prospect is introduced to the product or service with tailored content to help them consider making a purchase.
What is a Sales Funnel?
The marketing funnel usually focuses on presenting a brand to diverse audiences. Its goal is to capture prospects who can easily transition into buyers. When such prospects are identified, and they develop an interest in the product or service, they enter the sales funnel. At this point, the prospect becomes a sales prospect.
The sales funnel can be defined as the system that guides a sales prospect from the takeover stage (marketing) to conversion. The funnel is at the narrowest end of the cone-shaped marketing funnel.
What is the difference between marketing funnels and sales funnels?
There exists a fine line between a marketing funnel and a sales funnel. As a matter of fact, these terms are used interchangeably, and splitting them up is hard. The single salient difference between these terms seems to be the context of use.
Typically, sales and marketing are two distinct functions. Each has its unique journey map that outlines the progress of a prospective customer. Marketing builds the interest, and the bottom of its funnel marks the top of the sales funnel. Consequently, the sales funnel is powered by marketing activities that generate awareness to create product demand.
However, many businesses are merging these functions, and it is becoming increasingly hard to separate a sales support marketing strategy from a marketing technique. Besides, companies are coming up with custom-made stages for each funnel to streamline their operations. As a result, there has been a blurred line between what the sales funnel and marketing funnel cover.
Communication Technology Used in Sales and Marketing Funnels
The ultimate goal of developing a sales funnel or a marketing funnel is to turn prospective buyers into paying customers. Achieving this goal is easier said than done owing to the intricacy of the competitive markets. However, with the right technology tools, it's a breeze to orchestrate a reliable funnel.
If you are a novice, there is a plethora of sales and marketing funnel software. The software offers comprehensive solutions that are easy to adopt and leverage to achieve significant results. However, for medium and large organizations, sales funnel software alone cannot sustain the sophisticated strategies. They require the support of robust communication tools to put everything in sync and create a collaborative environment to support sales and marketing efforts.
For instance, an organization would need a virtual call center solution to enhance customer interaction. A cloud-based call center solution enables a business to manage customer interactions across a number of channels thereby streamlining the lead generation process. It integrates email, phone, and web chat channels, allowing a potential customer to connect seamlessly with a business.
Other tools used to optimize sales and marketing funnels include:
Email marketing tools
Sales tools
Prospecting tools
Outreach tools
Advertising tools
Email address finders
Lead generation tools
CRM tools
Conclusion
Marketing funnel vs sales funnel is a complex topic that can be discussed all day. However, it's good to note that sales and marketing are similar in many ways. For instance, both are activities that deal with psychology, they cost money, and are geared towards making money. Marketing funnel advertises a product or service to give leads a reason to buy. Whereas, the sales funnel deals with the leads (from the marketing funnel), enticing them to buy, not once, but as often as possible.
Your sales and marketing teams need the best technology to be as productive as possible. With 8x8's Virtual Contact Center you get world-class technology and everything your domestic or international business needs all in one system. Call 1-888-810-8445 or fill out an online form to request a no-obligation quote from an 8x8 product specialist.
RELATED TOPICS
Sales and Marketing SWOT Analysis
Sales Support Marketing Strategy
---