Sales and Marketing SWOT Analysis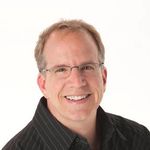 Do you know where your business stands in the marketplace? Are you clear on what your competitors are doing and how you can effectively position your products or services so you can stand out and make more sales?
If you aren't sure, then you can benefit from a SWOT analysis to get a thorough understanding of how your company is measuring up.
What's a Sales And Marketing SWOT Analysis
SWOT stands for strengths, weaknesses, opportunities, and threats. From a sales and marketing perspective, a SWOT analysis helps you assess where your business stands in the market. You can gain insights on how it compares with your competitors and how to leverage your unique selling points to get more market shares.
Here's how the components of a SWOT analysis apply to sales and marketing:
Strengths: the reasons why customers choose your products or services over your competitors'. These could be the price point, the benefits of your products, or your customer service. You should focus on these selling points to distinguish your offerings.
Weaknesses: aspects in which your products or services pale when compared to your competition. For example, maybe your competitors are offering a better price point or a higher quality product. Understanding these weaknesses can help you prepare for objections while adjusting the sales approach to focus on your strengths in your sales communications.
Opportunities: areas in which you can make improvements to your products, provide better services to your customers, expand into new markets, or edge out some of your competitors. Your opportunities are often informed by your strengths and weaknesses -- e.g., how you can better leverage your strengths to attract more customers or improve on the weaknesses to become more competitive.
Threats: risks in your sales and marketing strategy that could impact your company's profitability. These risks could be external, such as customers switching to a different brand because of pricing. Or they could be internal, such as the inability to deliver the right messaging to your target market, which could isolate your customer base. After you have identified the threats, you'll be able to devise solutions to lessen their impacts.
Sample Sales and Marketing SWOT Analysis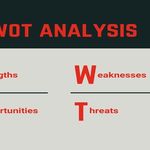 Now you may wonder how a SWOT analysis applies to sales and marketing. Here is a sample created for a local spa business:
Strengths:
The business has many loyal and returning customers who are satisfied with the services.
Customers recommend the service to their friends and family, generating positive word-of-mouth.
The store location attracts some walk-in clients.
Relationships with other local businesses are yielding referrals.
Weaknesses:
Lacking a marketing budget and strategy to systematically generate more leads.
Most new clients come from word-of-mouth, which limits the reach to a new audience.
The website is static, purely informational, and not optimized for search engines.
Opportunities:
Drive more traffic with social media marketing and advertising as the target market is active on Facebook and Instagram.
Increase walk-in traffic with local SEO and special offers.
Build brand awareness in local events.
Create strategic alliances with other businesses to expand market reach.
Threats:
Other spa businesses are opening in the area so there's more competition.
A competitor is running radio ads and newspaper ads.
The cost of running ads can be high.
After you have listed out all the factors, you can now consider:
How you can leverage your strengths to open up more opportunities.
How you can reposition weakness into a strength.
What you can do to leverage the opportunities.
What you can do to neutralize the threats.
Software For SWOT Analysis
You can use these visualization tools to document your finding when you perform a SWOT analysis:
Mind mapping software.
Spreadsheet applications, some of which comes with SWOT analysis templates.
Online graphic design or presentation tools.
Flow-charting tools.
SWOT analysis generator with pre-filled SWOT sections.
Conclusion
A SWOT analysis helps you understand where your business stands in the market so you can effectively position your products or services to appeal to the right audience, gain a larger market share, and increase your profits.
It's also important to provide your sales and marketing department with the right tools so they can leverage the information and properly execute an effective strategy.
Your sales and marketing teams need the best technology to be as productive as possible. With 8x8's Virtual Contact Center you get world-class technology and everything your domestic or international business needs all in one system. Call 1-866-943-9205 or fill out an online form to request a no-obligation quote from an 8x8 product specialist.
RELATED TOPICS
Marketing Funnel vs Sales Funnel
---