How to Host More Effective Sales Meetings with Video Calls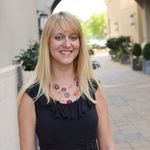 Erica Marois
January 16, 2020
Finding success as a sales professional requires a unique blend of skills and traits. From public speaking to analytical thinking, problem-solving, in-depth product knowledge, and persuasive abilities, it can often feel like a juggling act. The most successful salespeople know how to leverage tools, technology, and hacks to work more productively and personalize their customer interactions. But as technology continues to advance and communications preferences and expectations shift, how can the modern sales professional best use all the tools at their disposal? One of the most underutilized pieces of technology in the sales arsenal is simple: videoconferencing.
While the use of video has gone mainstream in the workplace, there's still ample opportunity for sales teams of all sizes to leverage the power of video conferencing. How and why? And what can sales leaders do to help their team members overcome camera-on-phobia and learn to feel more confident during video meetings? Keep reading for practical advice your sales team can use to land more sales calls, close more deals, and host more effective videoconferences in 2020 and beyond.
3 Reasons Sales Professionals Should Increase Their Use of Videoconferencing in 2020
In the age of automated emails, chatbots, and templated sales pitches, sales professionals who employ a more personalized approach have a unique opportunity to differentiate themselves from the competition. From landing the first meeting to nurturing customer loyalty, here are three reasons why sales professionals should use video conferencing.
Videoconferencing is the Next Best Thing to Meeting In-person (and Your CFO Will Thank You)
If you take any sort of "Sales 101" course, you'll likely learn that face-to-face meetings are the best options for building rapport, making the pitch, and closing deals. However, meeting face-to-face isn't always feasible. With sales professionals now covering larger territories than ever, scheduling has become more complicated, and getting budget approval for travel costs is tougher, too. Thankfully, improvements in videoconferencing technology and broader accessibility to free and no-cost platforms mean that holding pitches and client meetings via video are not only a viable option, they're the next best thing to an onsite. Bonus: as CFOs put more pressure on employees to cut travel spends in 2020, and more and more enterprises look for ways to reduce their carbon footprint, video conferencing can help satisfy both those needs. Pro tip: if you're looking for a simple way to host a videoconference with a prospective customer, try 8x8 Video Meetings. It's completely free.
Video Offers an Opportunity to Stand Out During the Prospecting Phase of the Buyer Journey
According to Ringlead research, getting on the phone with prospects remains a top challenge, with 80% of calls being sent straight to voicemail. And while technology has offered more ways than ever to reach prospects, it's also muddied the waters. The average American worker receives more than 120 emails per day (and their click-through rate sits at around 3%) and spends more than 1,000 minutes using social media each week. Given the high volume of information making its way to tablets, laptops, and smartphones each day, it's becoming harder and harder to land business meetings with traditional email or phone tactics. So what's the answer? While a carrier pigeon or snail mail might make an impression, there's a much more practical way to catch the eye of prospective customers: video. Most videoconferencing tools offer the option to record and share recordings (with 8x8 video meetings, you can do both for free with a registered account). So the next time you're tempted to fire off a dull, templated email heralding your products' best features, consider taking 5-10 minutes to record a personalized prospect video. Introduce yourself, show that you've done your research, and share specific ways your business can help the prospect solve some of their biggest challenges. Send the video via social media, or upload it to YouTube and embed in your introductory email. Quick hack: be sure to include the word "video" in your subject line. Studies have shown that emails including video see higher open and click-through rates.
Videoconferencing Boosts Meeting Attendees' Engagement Levels
Landing that initial call is a big win, right? Not so fast. If you typically host introductory calls over the phone, you may want to rethink that strategy. In a groundbreaking study several years ago, Dr. Donald Wetmore, founder of the Productivity Institute, uncovered that 90% of people daydream during calls. What are some ways to hold your audience's attention? The easiest way is to turn on the cameras. Studies have shown that when participants meet via a video, they're less likely to multi-task and more likely to retain the information being presented to them. And on average, video meetings are even a little shorter than conference calls. While there's no guarantee that hosting your first call via video rather than phone-only will result in a closed deal or new business, it certainly doesn't hurt your odds. And, again, adding the personal touch that video provides can make your company more memorable when you're meeting with a prospect who's evaluating other options.
If you're now convinced that turning the cameras on could be the key to your sales success this year, but not loving the idea of seeing yourself on video, keep reading. Video-phobia is a real thing, but luckily it's easy to overcome. Here are eight tips for boosting your confidence and hosting video meetings with ease.
8 Tips for Hosting Video Calls with Confidence
#1: Ensure You Have Great Lighting & A Reliable Microphone
Proper lighting and sound can make or break a videoconferencing experience. If your attendees can't hear or see you, then what's the point? With so many products available, weighing the options is overwhelming--especially for video novices. Luckily, small adjustments can make all the difference, and even the most budget-friendly tools can go a long way in improving how you present yourself via video. Here are a few quick tips for ensuring you have optimal lighting and sound quality on your side.
Don't underestimate the importance of good lighting! Poor lighting can skew facial expressions and create unneeded distractions for everyone involved. Looking for a low-budget, easy-to-setup solution to your lighting woes? Here are a few options:
Once you've got your lighting under control, you'll want to focus some effort on audio quality. Yes, most laptops come with built-in microphones. No, the audio quality isn't the best. Thankfully, improving the sound on your next videoconference is often as simple as purchasing a USB microphone. Here are a