You Can Minimize Risk, Reduce Your TCO and Expand Globally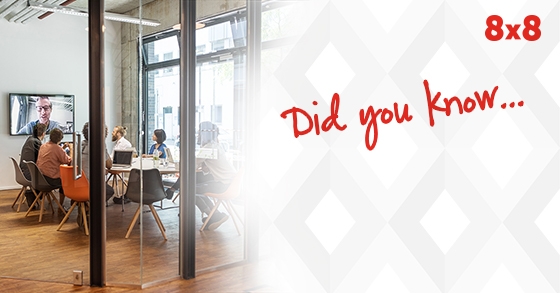 So you're in the market for a new business communication system. You've probably already realized that the options can be confusing and overwhelming. It's also high-stakes—you don't want to have to change communications systems every year, and you need something that's reliable. Modern communications are about much more than being able to make and receive phone calls—you need to consider all of the ways your employees communicate with customers and with each other, which can include email, chat, messaging apps and video meetings as well as voice calls. So as you're comparing communications options, dig deep into all of the vendor offers, going beyond a simple feature and price comparison. Here are three issues to consider as you look behind the rate sheet to analyze the advantages and disadvantages of each communications provider.
1. Minimize Your Risk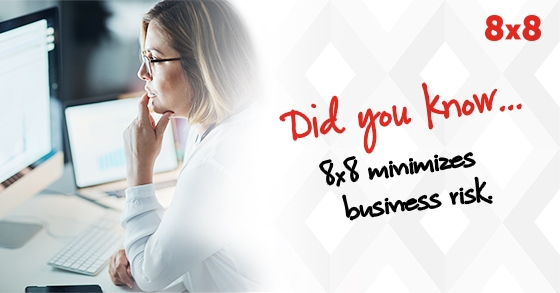 No business should take unnecessary business risks. Sure, you might take risks on a new product or avant-garde marketing technique, but taking risks with your communications system is like operating without insurance. Partnering with 8x8 cuts down on your business risk for many reasons. First of all, 8x8 uses proprietary technology and owns every aspect of our product offering, unlike some of our competitors. This allows us to control all communications on our platform end-to-end, which make data security and compliance easy. Just as importantly, when you sign a contract with 8x8, you know that we manage all of our offerings in-house, which means you'll never be in a situation where a feature you depend on disappears suddenly when a vendor relationship you didn't even know existed evaporates. In addition, 8x8's communication systems are 100% cloud-native, which not only facilitates excellent call quality around the world but also means resilience and disaster recovery is built-in.
2. Lower Your Total Cost of Ownership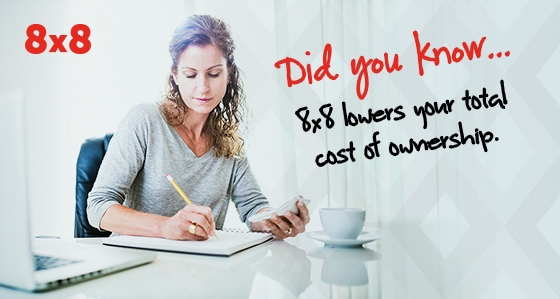 When looking at the costs of any particular communications system, it's important to consider the final price tag to get all of the capabilities you need. One of the advantages of working with 8x8 is the ability to customize your communications package, so each employee has the service level he or she needs based on their responsibilities. If you need a handful of managers to have deep analytics and monitoring capabilities that come with the X8 package but only need more basic functionality for the hundreds of agents in your call center, your total cost of ownership will be dramatically lower than if you had to sign everyone up for the same plan.
3. Expand Globally with Ease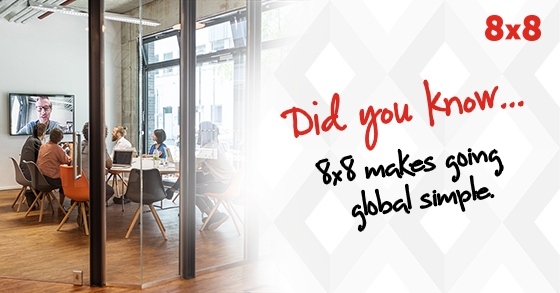 Moving into new markets—especially new international markets—can be challenging. There are new regulatory environments to adhere to, language and culture barriers and different consumer preferences to consider. Setting up your communications system for overseas branches turns into a major headache—or, with 8x8, one less thing to worry about. 8x8 offers service in over 157 countries, including emerging markets in Eastern Europe, the Middle East, Africa, Asia and Latin America. And it's more than just phone coverage—8x8 can help you comply with local telecommunications rules, set up your offices with local numbers and provide an interface in your local employees' language.
When choosing a communications provider, it's critical to dive into the technology benefits, business relationships and global reach of each vendor under consideration. And, taking into account your own specific communications needs can go a long way towards ensuring you get your needs met reliably and at the lowest possible cost.
Choosing 8x8 allows you to consolidate all of your communications in one place with packages customized to your own flavor while giving you global reach and industry-leading call-quality and reliability. These are only some of the reasons 8x8 was named a Leader in the Gartner Magic Quadrant for UCaaS in 2018—for the seventh consecutive year.
– Gain essential insights into how to choose your communications system wisely
– Compare the strengths and cautions of 15 leading UCaaS providers
– Learn why 8x8 is positioned as a Leader for the 7th consecutive year