Wrong Way, Watson! Breathe Soul into the New Customer Experience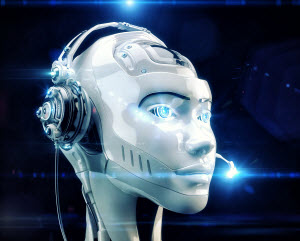 We've all heard, "Talk to the hand." Now, financial services provider USAA has announced a pilot program whereby returning veterans seeking to make the transition to civilian society—and about 155,000 do each year—will be told to "talk to the supercomputer."
According to an article on Bloomberg.com, Watson, the Jeopardy-playing IBM supercomputer, will answer questions like, "Can I be in the reserve and collect veteran's compensation benefits?" or "How do I make the most of the post-9/11 GI Bill?" Inquiries can be made to Watson via a desktop or laptop computer, or through a mobile device.
$3 Million in Hardware for a Voice-Synthesized FAQ?
In addition to the "ick factor" of giving so little personal service to people who have given so much to their country, it appears from the kinds of questions Watson will be answering, that the customer experience won't be much different from a FAQ (frequently asked questions list, like the kind you see on most websites). The main advantage over a FAQ is that the answers and advice could be personalized for each individual.
So, for example, presumably Watson would only show returning servicepeople the benefits for which they were actually personally eligible, rather than a list of the whole universe of all the benefits that have ever been offered. It's essentially a FAQ customized for each person's individual history, which Watson knows through accessing a huge database containing service data and information about previous contacts with USAA.
Now, while applying new technology to help people can be a wonderful thing, it seems to me that this development is a step in the wrong direction. (I simply cannot imagine what it would be like to spend years of my life serving my country, only to be connected to a machine as I tried to build a future for myself and my family.) Millions—maybe billions—have been expended to create software that teaches a computer linked to a huge database to be just a tiny bit more human-like.  Essentially, the computer is delivering a data-driven, software-controlled customer experience for an astronomical cost, with all the soul of an instruction manual for a toaster.
Data-driven Circuitry vs. History-driven Humanity
And it's true, we're in an era where everyone knows that their history with every company they've ever ordered from is recorded, so they expect more. There is definitely a fresh set of expectations governing what I call "The New Customer Experience."
But I can't help thinking: Wouldn't it be better to show real living, breathing humans that same information, so they can personally assist each veteran calling in? They have the advantage of already being human, with empathy and emotions themselves. With the benefit of seeing the same history that Watson sees, plus some software and rules that could make suggestions, wouldn't the contact center staff be in a better position to help returning veterans adjust financially to the transitions they're experiencing?
That's the direction that 8x8 is already taking. We can already offer a radically more personal touch to communications than typical phone service. 
Companies that use our Virtual Office business phone service or cloud-based Virtual Contact Center software can now immediately see the history of their customers when they call. So, for example, when a customer calls—and it doesn't matter if it's a person asking about veteran's benefits, their prescriptions or their car service—the person who answers the phone can immediately see the person's customer record. The human agent can then make suggestions and talk to the person—with their own human mouths, informed by what it's like to actually BE a human—to deliver a humanity-enhanced, more satisfying customer experience than Watson could ever dream of providing. (If, that is, Watson were actually capable of dreaming.)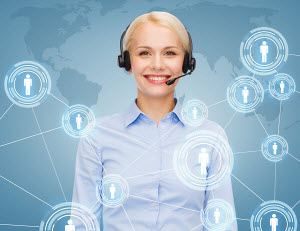 Give Our Vets—and All Customers—the Humanity Their Histories Deserve
And unlike Watson, our service comes at typical phone-service prices, not the millions or billions that Watson cost its creators and users to engineer and maintain. So now, even small companies can deliver "history-driven" experiences, where a caller's history is known and taken into account—but via human being, not an automated, synthesized voice modulator. This means that we can improve the customer experience for entire industries for what Watson cost IBM.
And unlike the bill for Watson, which only goes UP over time, our cloud services help to bring DOWN the cost of providing great customer service, by making agents and business processes more efficient, all by putting people—agents and the customers they serve—at the center of everything we do.
Isn't that a much better, more respectful way to welcome back our veterans—or any customers of any business, for that matter? With knowledge of their histories, of who they are, and most of all, with humanity.