Why Fishnet Security Moved Its Communications TO the Cloud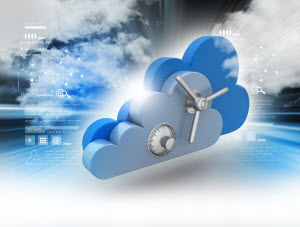 When you want to find a good medical specialist, you ask a great general practitioner for a referral. When you want a great plumber, you ask the best general contractor in your area. And when you want a secure, reliable telecom provider, you ask the acknowledged information security pros at FishNet Security what they use for their own business communications. The answer might surprise you; they use hosted VoIP.
Here's why FishNet Security chose 8x8's cloud-based contact center and unified communications solution, in the words of David Yarnevich, IT architect for FishNet Security.
Security and Privacy Matter
As a security solutions provider, Fishnet Security sets the bar high when selecting outside vendors. Yarnevich explains that, "We have our own internal security processes and procedures, but we also have to ensure that our customers' data is secured in accordance with their own requirements. Multiply that by thousands of customers and you'll understand why we have to be extremely selective about whom we entrust with their data."
8x8's compliance with PCI, HIPAA/HITECH, FISMA, FIPS, and Safe Harbor data privacy regulations and standards meant that 8x8 had already met the most important standards for security and compliance. Plus, by picking a cloud provider, FishNet Security  was able to offload all of the maintenance on both its phone service and its two contact centers. (8x8 is one of the few cloud communications providers that can handle both phone service and contact center deployments.)
Nationwide Rollout Frees IT Staff for More Strategic Work—Fast!
Yarnevich and his team first deployed 8x8 unified communications at the company's smaller remote offices before moving on to the main offices. Within two weeks, all offices except for headquarters had been successfully migrated. In less than a month, the entire company was unified on the 8x8 telephony platform.
"Switching to 8x8 has freed up a lot of our IT staff's time to focus on doing things that are more strategic in nature than worrying about the day-to-day tasks of administering the phone system," says Yarnevich. He notes that the company has also significantly reduced its communication costs by eliminating the dedicated circuits it previously leased to enable MPLS services for its remote offices.
8x8 API Supports Multiple CRM Integrations
In addition to 8x8 phone service, Fishnet Security put its two 8x8 Virtual Contact Centers in the cloud—one for outbound sales calls and the other for inbound customer support calls. The sales contact center is pre-integrated with Salesforce CRM software, which gives agent online tools that help them make more calls and manage them more efficiently. The customer support contact center is integrated with a separate internally-developed CRM package, so that agents can see who is calling and access customer account information quickly. And because it was a cloud deployment, it took just a few weeks to be fully functional, including the nearly instant integration with Salesforce.
Read the complete case study on FishNet Security or learn more about cloud communications security and compliance.