Why Experience Matters This Valentine's Day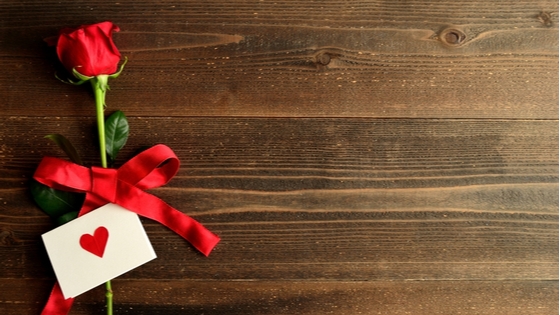 Behind the Big Spend
"All I really need is love, but a little chocolate now and then doesn't hurt." Credited to the Peanuts comic strip character Lucy Van Pelt, drawn by Charles M. Schultz, this deliciously affection-filled sentiment rings especially true leading up to February 14th. But as we prepare to celebrate all things red, pink and love, it's important to note that the recipients of our gifts might want more than a box of bonbons.
Bolstered by confident consumers following a season of strong holiday spending, Americans look poised to break records this Valentine's Day, with spending expected to top $27.4B. On average, those celebrating the holiday—a whopping 55% of us—said they plan to spend an average $196.31, up 21% over last year's previous record of $161.96 according to the National Retail Federation (NRF).
With flowers, jewelry, chocolates, and other heart-shaped sweets remaining crowd-pleasers, shoppers' attitudes are shifting, becoming increasingly interested in gifting meaningful experiences as well. Influenced in large part by Gen Z and millennial consumers, the tide of traditional gifting is changing, with 28% planning a gift of experience this Valentine's Day. "As Valentine's Day continues to evolve, retailers are following suit and creating offerings to ensure all consumers can participate, regardless of who or how they plan to celebrate," according to NRF.

Beyond the Holiday
As the gift of experience, in general, becomes more desirable, it's no surprise that expectations for improved customer experience (CX) are on the rise as well. What consumers experience when they engage with a brand is now more important than price and businesses risk losing customers if they're not prepared to consistently provide positive customer experiences. As with your Valentine's Day gift selection for your significant other, your customers want an exceptional experience as well.
Nowhere was the importance of CX more evident than at this year's NRF 2020. An exhibitor at the world's largest retail conference and expo, 8x8 showcased the future of communications solutions for retail and addressed the evolving needs of consumers and how they shop. No surprise, improved customer experience, customer satisfaction, and customer retention were at the top of the list. A single platform for employee and customer communications, X Series streamlines employee productivity and efficiency and creates a personalized and modern customer experience. In a world craving authentic experiences, X Series makes it easy to connect with customers.

Experience #8x8PartnerLove
Easy to arrange, thoughtful and rewarding to both giver and receiver, first-class experiences extend beyond a celebratory date on the calendar and into the partner community as well. From complementary enablement resources to hosting on-site training, Blitz Days and creative customer engagement events from coast to coast, 8x8 shares the #8x8PartnerLove with partners and customers alike, making memorable experiences and exceptional service and support part of what every 8x8 partner receives.
From Sub-Agents and VARs to MSPs and group purchasing organizations, our Elev8 Partner Program offers a fit for every partner. Partner with 8x8 and take advantage of dedicated engineering, deployment, and customer support teams, easy-to-use sales and marketing tools, industry-leading incentives and demand generation tools.
Come experience a new spirit of partnership and become an 8x8 partner. Visit PartnerXchange, our popular partner portal, to learn more about the exciting benefits available and become a partner today.