Why an Open Communications Cloud Strategy is Critical for Interoperability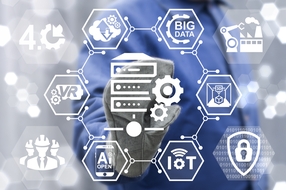 Let's face it, every organization has myriad tools for communications, collaboration and productivity that do not interoperate with each other. Some are procured by a particular line of business to support critical and specific workflows. Often times, these tools are not sanctioned by IT which poses governance and security concerns. With the rise of team messaging and collaboration applications such as Slack and HipChat and the respective responses from traditional communications and collaboration providers, we are seeing a move to what I'm calling Conversational Workspaces, to support conversational experiences. However, if each Conversational Workspace platform is a silo, with critical content and data for specific workflows, we still have the age-old problem: lack of interoperability.
Lack of interoperability has always been a major roadblock to enterprise communications and collaboration as the disparate platforms are proprietary and therefore cannot talk to each other. Unified communications and collaboration (UCC) offerings have failed to give users full contextual collaboration, or even provide much native integration or interoperability with other platforms and systems. This has especially hampered external collaboration with business partners and customers.
With the rising crop of new cloud-based collaboration platforms, a primary capability is to enable persistent conversations. These new platforms also offer a better or simpler UI, with easier self-service cloud deployment options. However, in order for these new Conversational Workspaces to be effective, they have to be open and able to scale to provide true interoperability and integration into business applications and workflows. The requirement has to be an open cloud to support such an environment.
With enterprises now flooded with application proliferation and fragmentation, it becomes difficult to manage and govern securely. The interoperability problem rears its head again with disparate collaboration applications. There is valuable interaction data in all of these application silos, but much of it is inaccessible. It cannot be reliably curated, leveraged by other apps, or fed back into enterprise workflows for subsequent reuse.
Increasingly, the buying centers for communications and collaboration technology are shifting towards lines of business. This requires collaboration capabilities to come down into the flow of how people work. It has to be integrated and embedded into critical workflows. Often times communications and collaboration technology is mandated from the top down without regard to how people actually work. It creates end user revolt, where individual teams go out and get their own tech for actual business purposes. The app proliferation exacerbates the interoperability and integration issue. There needs to be a bridge to connect the islands of collaboration technology. That bridge has to be elegant enough to make the islands somewhat invisible to the user.
Businesses need a more open approach that connects these applications elegantly and keeps collaborative interactions in context. Planners should ensure that cloud communications requirements include integration and connectivity across a broad range of applications. Open APIs are critical to enable integrations and connectivity to business workflows.
Technology investments have to be brought to bear on business processes. They have to be measured against key performance indicators (KPIs). So an investment in a collaboration technology has to come through the lens of what it can do for the people. How can it help people get their jobs done? How can it transform or impact critical business workflows?
At the heart of solving the interoperability and integration issue is a move towards conversational environments and experiences that span platforms and applications. Emerging Conversational Workspaces foster an environment that supports intelligent conversations between people, between people and applications, and that have the full context of the data, information flows, and content required for intelligent collaborative interactions. However, if they are in application silos, their benefit is limited at best. Cloud communications and collaboration platforms and services will need to support interoperability and integrations with open APIs to solve this issue.
For a deeper dive into How to Solve the Enterprise Communications Crisis with an Open Cloud Strategy read the full report.