Where Were You When Hurricane Sandy Hit?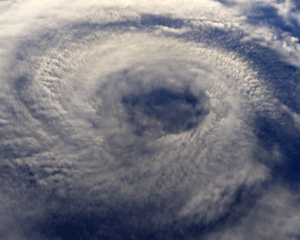 A year after Hurricane Sandy, people from Cuba to Maine along the record-breaking storm's path remember where they were when the monster made landfall in their towns.  Most of them will remember the damage and loss for the rest of their lives—the way many remember every detail of their lives when they heard of Pearl Harbor or the Kennedy assassinations.
And in an era when many scientists are predicting increasingly destructive events, it becomes ever more important to keep communications up and running—in fair weather and foul—to minimize damage and start recovering as soon as possible.
The Birth and Growth of a Slow-Mo Monster
Sandy was a slow-motion horror. Many of those struck by Sandy had some time to make last-minute preparations to keep communications up and working, and that sometimes made a huge difference in their ability to keep connected and open for business soon afterward.
One of those was Tom deBettencourt, CEO of Rockville, Maryland-based Preferred Computing Resources (PCR Educator), a leader in the school information systems and databases market, who switched to 8x8 when he saw the storm coming. Days before Hurricane Sandy hit, CEO Tom deBettencourt and his team decided it was time to get rid of the PBX phone system they had sitting in the closet and move to a virtual PBX, a 100% web-based telephony environment.
"With the threat of Sandy upon us, we didn't want our business to suffer as a result of storm damage that could disable our PBX equipment," said deBettencourt at the time. "We are now not tied to any one device with our 8x8 service, not even desk phones, as we are all using PCs and iPhones for our business communications. We've also been able to add valuable features, like after-hours emergency ring groups, to improve customer responsiveness."
Don't Wait to Prepare—Last Minute Prep is 'The Hard Way'
Even though most 8x8 customers were able to keep using their service during Sandy, often through their mobile apps, that's still the hard way to prep for disaster—at the last minute—and not recommended. True, 8x8's geographical redundancy—with a data center on each coast—provided redundancy for East Coast businesses that neither a PBX closet in a flooded basement, nor previous-generation phone providers, can match.
But business continuity planning is about more than surviving "the big one." Many firms are teaching employees how to use their 8x8 business VoIP systems to communicate during minor outages or while working remotely, as part of their normal routines, so that when a major event happens, everyone knows how to keep things running. Such planning helps with all outages and catastrophes, but particularly those like earthquakes that, unlike Sandy, hit so quickly that there are only seconds or even less of warning.
"In this day and age, we're seeing more and more of our employees work from home due to everyday demands, whether it be a catastrophic disaster or because their kids are sick and cannot go to school," said John Imor, IT Director of Water Quality Insurance Syndicate, which also survived the hurricane.
"With 8x8, we've been able to provide all employees, whether they typically work remotely or not, with the proper tools to continue to do their jobs outside of the office setting," says Imor.
To help prepare businesses for future events, 8x8 has compiled learning from customers who have survived disasters—as well as best practices recommended by disaster planning experts—into this eGuide, When Disaster Tests Your Business, Cloud Communications Can Save It.
Finally, 8x8 salutes everyone affected by the storm that started out as a serious hurricane and grew into an epic superstorm unlike any ever seen before. It takes ingenuity, courage and perseverance to get through such a monumental event and rebuild.