When the Cloud Turns Your Office Green with Envy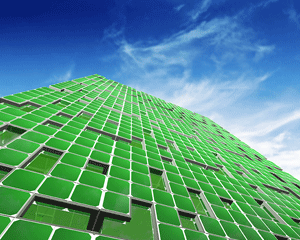 I'm a parent. I am extremely familiar with the two-kids-one-Happy-Meal-toy dilemma. But I hadn't really thought too hard about how much the same principle drives business infrastructure adoption.
Until recently, when Bank of Cardiff managing director William Stern told us the story of his company's adoption of its new 8x8 cloud-based unified communications system.
A Jealousy-Driven Rollout
"Our rollout of 8x8 was largely driven by jealousy," admits Stern, laughing. "It's like when you give a toy to one of your kids, and then your other kids want a toy, too."
Before 8x8, the Bank had been using using different landline phone systems at its various offices—until the worldwide recession hit. The economic fallout spurred Stern and his partner to take a look at cloud VoIP, and to do a trial.
The Verdict on Cloud VoIP: 'We Love it!'
"My business partner saw an ad for 8x8 in Southwest Airlines' Spirit magazine," recalls Stern. "The ad said 8x8 provides reliable VoIP for businesses like ours. We contacted the company and got some phones sent out to us."
Stern decided to trial the 8x8 system at the bank's Irvine, California office. The employees there are responsible for vendor relations and are highly mobile because they frequently travel to vendor sites. Within days the verdict was in: They loved the new communications system.
8x8 Trial Sparks Envy at Other Offices
Employees at the Irvine office soon began bragging about their 8x8 phone service to coworkers at other bank locations. During companywide calls, Irvine employees had no problem joining conferences, but employees in other locations were often late because they had trouble dialing in.
Before long, everybody in the organization wanted 8x8 phone service. "To keep the peace we had to deploy 8x8 at all our locations," Stern says.
Communications Envy Isn't Rare
The amazing thing is, that's not the first time our customers have told us that phone envy was a driver of adoption, after a successful trial.
Damian Brennan says that when his company trialed 8x8 at a sales office, word got back to the Artco Group's Ohio factory, which had very poor quality service with the old provider.
"Once the sales office confirmed that 8x8 met all of their needs and that the level of reliability was high, the manufacturing facility wanted to get the 8x8 system ASAP," says Brennan.
So while there are many very good, solid, data-driven reasons to replace outdated phone systems with modern communications and collaboration systems, there's at least a dash of good old-fashioned envy at work.
Don't Argue—Just Pass Around the Happy Meals, Uh, PHONES!
And it's kind of hard to argue with workers who just want ways to collaborate better and work more efficiently, especially when the cloud can make it happen quickly and easily. Happy Meals—er—great phone systems—for everyone!
To get the full story about Bank of Cardiff's enthusiastic adoption of cloud communications, click here.