What Makes a Great Hybrid Work Manager?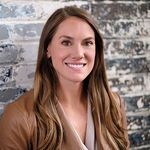 Amanda Jerome
June 20, 2022
As the modern workplace evolves, the prospect of going back to your entire team being located down the hall is unlikely—very unlikely. In fact, our own research has found that 83% of employees don't think they need to be in an office space to be productive.
With the demand for remote and hybrid work options increasing, companies are increasingly realizing both the importance and permanence of flexible work. As a result, we are seeing more diversification of remote and distributed policies permeating across every industry.
To build a strong, productive team under the expansion of these policies, business leaders must adapt to the needs of a new employee landscape. Although managing a remote team may seem like uncharted territory, the current shift in the workforce brings about an opportunity for leaders to focus on growing skill sets that they may yet have to explore.
Identifying traits of a great hybrid or remote work manager can help leaders learn how to embrace modern hybrid work trends and create an environment of collaboration and productivity whether their team members are at HQ, at home, or working from an Airbnb in Aspen. Here are five principles we see in great hybrid or remote work managers:
1. They focus on inclusion. Creating an equitable workplace is one of the biggest challenges for partially remote or hybrid teams, as proximity bias can become a huge worry for those working remotely. The best hybrid and remote work managers assume and believe that their entire team is equally responsive and productive no matter where they're working, and treat everyone as such. In addition, communication is always inclusive. Great managers share the same conversations and deliver the same information to their reports, no matter where they are.
2. They are empathetic. The lines between work and life and professional and personal have never been more blurred than they are today, which is why communication, listening and understanding have become critical skills in the workplace. Empathy, the ability to work to understand the feelings, ideas and circumstances of another person, whether you agree with that person or no, or have shared the same experience or no, builds trust and transparency between managers and team members. It is a key component in some of the most successful and high-performing remote and hybrid teams. In a recent EY Consulting survey, 90% of US workers said empathetic leadership leads to higher job satisfaction and 79% say it decreases employee turnover.
3. They engage their employees. Managing a team, whether only remote for two days of the week or distributed globally, mandates new ways to think about engagement. This means that managers need to get creative with tactics they choose to keep employees feeling involved and valued. Our management embraces a unified platform to best blur the lines between chat, voice, and video so that our teams can stay connected and collaborate, all while choosing the mode they prefer to get their best work done.
4. They lead by example. When your team isn't down the hall or even in the same country, managers must lead by example and be thoughtful in how they interact with their teams. This means making the extra effort weekly to engage in water cooler conversation over chat with your team or getting every member involved in key projects. Great managers also have their cameras on when talking individually or with their team. If you're encouraging the use of video or talking one on one, your camera should always be on, showing employees that you are not only engaged in the conversation, but that you want them to feel the same.
5. They encourage feedback. Encouraging open and honest communication between leaders and their reports ensures each employee is given every opportunity to do their best work in the most supportive environment. For example, it's critical that team morale and confidence remain high, so successful managers should regularly ask for input and constructive criticism to put feedback into action. With these strategies, teams grow stronger, faster, and smarter. Prioritizing this type of feedback builds a frequent channel of communication that will ultimately encourage an increased sense of collaboration.
A great company starts with its leaders. Managing a team, whether fully remote, in your office headquarters, or in a hybrid setting, can seem like a challenging process, but fostering an inclusive and engaging environment makes all the difference in your teams' development and growth.
Want to see more trends related to the Future of Work? Check out these 2022 Business Communications Trends or Contact Center Predictions for 2023 and Beyond.
---