Surprising Ways to Save with 8x8 VoIP Internet Phone Service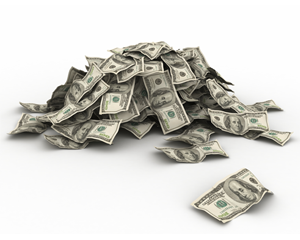 Recently we asked our customers to tell us their stories of how 8x8 has helped their businesses. We were amazed by the number of responses we received—although the chance to win a free iPad may have had something to do it!
Even more amazing were the many ways our small business customers are saving money with their 8x8 business VoIP services. Some we already knew about, such as lower monthly phone bills and less PBX maintenance, but others surprised even us.
Take our mobile app. We knew that customers liked the convenience of accessing 8x8 service on their iOS and Android devices, and we knew that they saved money by avoiding expensive cellular rates. What we didn't realize was the dramatic—and very positive—impact our mobile app can have on employee efficiency and productivity. For example, the CIO of a major insurance company told us that claims adjusters in the field use 8x8 service to record calls and listen to office voicemail on their smartphones, and use the video feature to share visual assessments of damages with colleagues back at the office, right from their iPads.
In the end, we were so impressed by our customers' stories that we created a new eGuide called Six Ways Your Small Business Can Save with Internet Phone Service. Click the link to register and download a free copy. We're sure reading about the many ways businesses save money with 8x8 will be as eye-opening for you as it was for us.