Want to Lasso Customer Loyalty? Quit Siloing Customer Contact in Support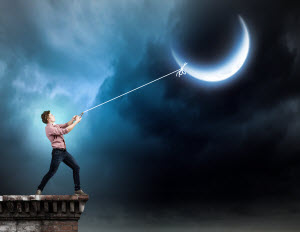 Cruise through the pages of any business magazine, and you'll wish you had a dollar for every senior executive who says that "customer loyalty and customer service are our top priorities." And around the world, companies are asking themselves how they can make their call centers work better.
The problem is, they're asking the wrong question.
The Call Center is Dead, Long Live Customer Service
Ever since the 1970s, when companies like Continental first opened up customer support phone lines to answer questions about flight arrivals and departures, companies have staffed call centers to help with customer phone inquiries. Fueled by the need to help customers understand increasingly complex products, such as computer hardware and software, call centers flourished.
But as the world changes, customers' needs change too.  Today, most people reach out to your company on an electronic channel of some sort when they have a simple question. (When was the last time you CALLED an airline to confirm arrival times? If you're under 30, you go online or check an app.)
These days, customers usually only resort to the phone when their need is so complex or challenging that they can't begin to solve it through interactive voice response (IVR).
The Easy Questions Never Get to the Contact Center Anymore
That's why quick-and-dirty calls with simple questions are going away. Customers still call—a lot. But much more often, if they actually talk to a rep on the phone, they have a very specific or very complicated question that they could not be answered easily with an online search or quick customer service chat.
Contact centers have evolved to meet these new realities. Virtual Contact Center handles multiple channels, for example, so that companies can track every customer contact, on every channel. Each contact can go either into 8x8's CRM, or some other company-wide CRM system such as NetSuite, Salesforce or Zendesk.
Omni-channel Support Helps But Isn't a Complete Answer
Moving from a call center to an omni-channel contact center—which tracks customer journeys on all channels—is a big, important step. But just making your contact center better is not solving the right problem.
The Questions You Should Be Asking
The real questions that ambitious executives and managers need to answer are these:
Who in my organization works with customers?
How many people in the organization are outside of the contact center, but regularly interact with customers?
Do you have an inside sales group that regularly talks to customers and prospects?
Who regularly assists customer service in answering these complicated questions?
Obviously, it's not practical to set up a humongous, old-style call center in each department. So how will you give these extremely important people—many of whom are high-level talent only called in on escalated calls—what they need to do their jobs?
And finally, how will you capture the interactions with these occasional players?
See the answer in Part 2 of this blog next week, or "peek ahead" at the answer here.