8x8 VoIP Saved My International Business Trip
From time to time, our customers send us email about how 8x8 hosted VoIP business communications saved them—from wasted time, from losing a deal, or even lost iPhones.
These emails are cool for several reasons. First, it's always nice to know that our product is used in so many up-and-coming businesses.  And second, it's really interesting to see how creative people get with the extra options that 8x8 gives them to do business from anywhere.
Here's one we got recently from one of our healthcare customers:
"I had been hired by a firm to travel with one of their team members to Liverpool Great Britain. The team member experienced numerous delays in travel and would be arriving two days late.  When I landed, my brand new mobile phone—which supposedly had international support—would not connect. I was without any communication other than IM and videoconferencing on my laptop.  Or so I thought.
As I sat drinkin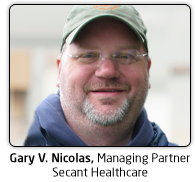 g coffee—at, of all places, a Starbucks in Liverpool—it hit me. I have the 8x8 app on my phone!
I quickly purchased Internet access from a large British provider, launched the 8x8 application, dialed into my mobile device, and forwarded all mobile calls to my office phone. For the next three days, as long as I had Internet connectivity, I was in complete communication back to the United States. Anyone that called my office or mobile number was instantly connected to me on my mobile phone, using WiFi and the 8x8 Android app.  I even was able to locate the missing team member, who was still sitting in NYC, waiting for a flight!"

We're always excited to hear from customers who are using 8x8 in creative ways. It's great to know that cloud-based VoIP technology and unified communications are changing the way people work, travel, and live.