VoIP Phone Service: Run Two Businesses Out Of One Office for Less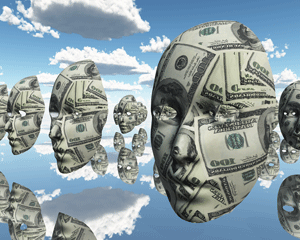 There's an old maxim in print design that states it costs relatively the same amount of money to print 1,000 sheets of paper as is does a single sheet, because the bulk of the cost is in the initial setup of the printer.  The same is true for business: if you can reduce costs by leveraging existing infrastructure, you have an advantage from the beginning, and business VoIP phone service is an ideal way to pull this trick off.
Here are some easy ways business VoIP business phone service can help you run multiple companies out of the same office:
VoIP makes it easy to add separate phone numbers, messaging with call routing, and set up business hours on the same system, so you don't have any more equipment to purchase, or "lines" to install.
Business VoIP often provides the ability to change the outbound caller ID on the fly, so you can avoid the need for additional hires by empowering a current employee to be  "Company  ''A'" on one call and "Company 'B'" on the next. Or you can have different company caller IDs associated with two different numbers.
One VoIP system can  cover multiple offices or mobile workers, so you can add that new employee remotely, eliminating the need to purchase extra office space.

 
A lot of folks who've been bit by the entrepreneurial bug are creating some great small business combos.  People like Jared D'Argentio, CEO of DLJ Management, who says that VoIP-based phone service is tailor-made to get the most out of labor costs that he'd probably be paying anyway. "The ability to manage multiple companies with one call staff is incredible," he says.
Professional marketing companies have been using this approach for years with expensive, premises-based PBXs.
But what's new is that now that business VoIP can be managed in the cloud, this strategy is affordable to medium, small, and even single-person, home-office "micro-businesses." To learn more, check out our recent blog post, Use Your Business Phone Service to Masquerade for Fun and Profit.