VoIP Business Phone Service Helps You 'Live the Dream'—No Matter What It Is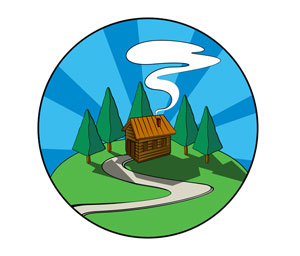 Our times and technology have certainly changed. Not so long ago, companies had strictly defined start and end times for their employees. Most people started their days, Monday through Friday, fighting traffic, to get to the technology and equipment needed to conduct business, often an office or cubicle. Telecommuting just wasn't an option for most people. Today, that is not the case and working from home (and beyond) is easier than ever.
Technology Opens Up Telecommuting to Millions More
It's amazing how advances in technology, especially cloud-based VoIP and unified communications, have changed the way that people work. Not only does technology made it possible for parents to care for their children when they are sick and home from school  while also fulfilling her work obligations, it is dramatically changing the quality of some people's lives.
Dreams Range from Family Time to Yacht and Cabin Time
Recently, an 8x8 customer sent us an email illustrating this exact point. Her company is a small business working with financial institutions across the country, and people there have worked hard to build their credibility and professional image. Because of their success, some of their clients may even assume they are a larger firm than they really are. So to protect their "larger than life" reputation, we're not exposing their identity, but here's what she wrote:
"I want to let you know how much 8x8 Inc. has changed the lifestyle of everyone in our company. We are a small software reporting company in the Pacific Northwest and have been in business since the late 1960s. We have created a nice little niche serving small community banks throughout the nation. We have stayed small, but powerful.
Two years ago, we decided to upgrade our old NEC phone system, and I began researching VoIP business phone service in the hopes that I could work part-time from home. That led me to 8x8 Inc.
I was amazed at how reasonable the cost was compared to other business VoIP systems. I mean, we are talking thousands of dollars difference.
So after much persuasion—our guys don't like to change—I was able to convince them that this was the best option for us and would eventually allow all of us to work remotely from home if we desired. A few months later I was able to move back to my sweet cabin retreat in the country (60 miles away) and work from there.
In July of this year we moved out of our 2,500 square ft. main office space that we had had for 14 years, into a small 300 square ft. office. We are all working remotely from our 'home offices' now. I go into the main office about once a month. Our VP even takes his laptop and uses his phone on his boat.
It's a tough life! 
If it hadn't been for 8x8 Inc., we would not be working and living this way. As I type this, I am sitting in my lounge chair, typing from my wireless keyboard and looking at my 42-inch plasma TV, which doubles as my computer monitor. 
I am surrounded by trees and green and can see the sun seeping through the morning fog. The wood stove is burning and I am sipping my homemade latte. 
I love my life. 
Thank you, 8x8!"
So whether you're a busy parent, or a worker constantly on the move, or have the luxury of working from a cabin in the woods, cloud-based VoIP technology and unified communications have forever changed how we live.