Video Communication Eliminates Classroom Borders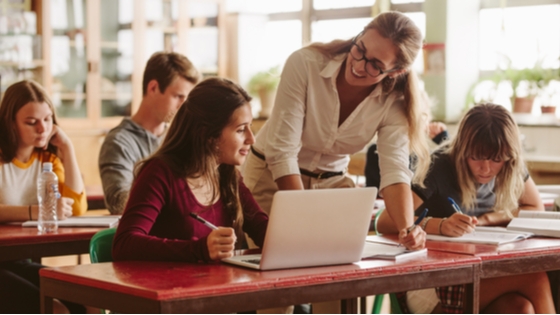 Artificial borders and boundaries are eliminated when communities have access to video communications. This helps transcend the physical limitations of traditional classrooms. Access to affordable technology like video communications can enable instructors to offer their insights, information, and expertise to a much wider audience. Video collaboration provides a platform for teachers to instruct a global audience without limitations and borders.
Video conferencing also enables multiple interactions and fosters communication and collaboration among students.
There are vast foreign exchange opportunities for students. Some schools have sister-schools in other states/countries and they often collaborate with each other on different topics and subjects while using video conferencing. When students from different countries, ethnic, and socio-economic backgrounds collaborate with each other, cultural barriers and biases can be overcome.
Access to the digital world, along with a modern and effective educational curriculum, is essential in building 21st-century education skills. One of the challenges is the lack of electricity, devices, and connectivity. Video conferencing could provide communication on a whole new level. It could possibly bring young students into contact with educators and other students. On the other hand, students who collaborate with other remote students would see, in real-time, the diversity of the student body. A world of learning possibilities arises from such interactions, that cannot be replicated without the power of video conferencing.
Some telecom providers now offer low-income families and learners of all ages access to a mobile hotspot which enables them to connect with other students, educators and families via video conferencing and Internet access.
The aging population, being life-long learners, can take advantage of such discounted programs and stay connected with other groups via the world-wide-web and video conferencing opportunities.
In some states and countries, there are mobile schools that offer education to remote students by establishing remote and mobile learning labs, offering to test in vans and buses, and providing students with opportunities they otherwise would not have.
Videoconferencing technology is an advantageous way to connect with people all over the world. It improves learning by meeting people who were inaccessible due to time and financial constraints1. 
Globally, wildfires in California, as well as Australia, have displaced numerous residents. Video collaboration could possibly provide displaced students with opportunities to continue learning during difficult transitions in residency.
Students from remote or distant areas can feel included in the classroom setting while instruction is being provided. In addition, video instruction can lower the school budget as student transportation costs could be drastically reduced.
Possibilities exist for continuing education during student absences through recordings of webinars and lessons. Students often miss instruction for various reasons, yet access to video recordings of such lessons could reduce student remediation while improving student comprehension of important skills and content, as they could control the speed and frequency of playback.
Currently, many foreign exchange programs are physical, in that, selected students physically travel to the respective country for several weeks and shadow the host student's schedule of classes. The availability of video can open doors to many more students to experience the benefits of a foreign exchange program.
Another opportunity to utilize video conferencing is to attend a virtual lesson given by a foreign instructor in real-time. Teachers could benefit greatly from such opportunities because they could gather lesson ideas and learn a different perspective from a foreign colleague. A few notable examples include:
A Japanese teacher's perspective on the atomic bombing in Hiroshima and Nagasaki
A Bulgarian teacher's perspective on the Roman ruins in Plovdiv, Bulgaria
An Eastern European teacher's methodology of teaching arithmetic
A Mexican teacher's perspective and a lesson on the causes of the Mexican-American War
A Turkish teacher's perspective on the Armenian Genocide
An even deeper and more enriching experience enabled by video conferencing would be the possibility for students and teachers alike to engage in a virtual tour in real-time visiting a site on location relevant to the lecture topic.
Additionally, the power of video conferencing would allow students in respective countries to interview engaging scientists, mathematicians, historians, and other subject matter experts. Imagine the unforgettable possibilities that video conferencing would provide if students could, for example, interview the remaining Holocaust survivors and WW2 veterans, globally. The historic process could be in the hands of students. Currently, the flipped classroom model and approach to teaching is popular and effective. Students have the opportunity to take control of their own learning style by collaborating with their peers to produce engaging and authentic presentations and webinars utilizing video conferencing.
Another untapped possibility is related to inviting guest speakers into the learning environment via video conferencing. In addition to lecturing, guest speakers can be available for a question and answer session that would provide a real-time and authentic perspective.
Another area where video conferencing can be utilized is parent-teacher conferences and back-to-school nights. If parents are unable to attend in person for a particular reason they can be invited to attend via video conferencing. One-on-one video conferencing can be really beneficial for working parents, or families who reside within a long distance from the school. Video conferencing could also increase the frequency of parent-teacher conferences, collaboration, and parent-teacher involvement, as no stakeholders are bound to a certain day and time for conferencing.
Sometimes students communicate with each other utilizing platforms that are unreliable and grainy. There is certainly room for improvement in this area and 8x8.vc should consider approaching local public school boards for a possible partnership.