Use the Cloud to Ride Out the Storm and Get a Rainbow of New Possibilities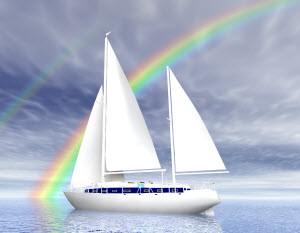 It's rare in the IT world that things turn out much better than you'd hoped—usually Murphy's Laws govern the world of the CIO—and everyone else who has to keep technology running smoothly.
That's why we were so struck by Greg Meyer's comments a few weeks ago at Orlando's Enterprise Connect conference and show.  Greg is Director of Systems at WMPH, which stands for We Make People Happy, and its business includes iCruise.
Cruise Line Learns to Deal With New Normal in Business Disruption
Since it runs a cruise line, WPMH knows exactly how much even a little bad weather can disrupt its business. And major things like hurricanes and floods can prove disastrous.  That's why the company moved all its communications—including its extensive contact center, which does all of iCruise's bookings—to the cloud.
"We have agents that work out of their homes in various parts of the country, but our call center is in South Florida, where we get hurricanes and power outages," he says. "Without service, in a power outage we have nothing—we have no clients. So we went to the cloud with the sole purpose of disaster protection—that's all we really were looking for—and to avoid power outages and keep our customers."
Disaster Protection Was Great But Business Transformation Was Better
That was great, Greg says, but the best part was all the transformative capabilities that came with their new cloud-based system.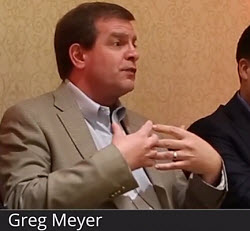 "8x8 that not only offered cloud protection for us, but a whole host of other services and features that we didn't even know we could get.
Now we have a Virtual Contact Center and Virtual Meeting, and we've got chat and all these other interfaces and contacts that our agents use," he says.
Murphy Takes a Vacation
So maybe sometimes, even in CIO-land, Murphy takes a vacation—in the cloud. Learn more about iCruise and WMPH in this case study.