Use a Business Phone Service To Prevent Lost Business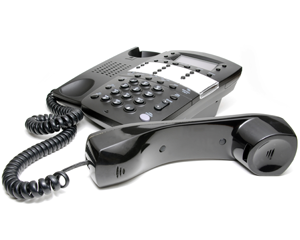 Do after-hours (or busy) calls to your business go directly to voicemail? If so, you might be leaving money on the table. That's because lots of potential customers aren't satisfied just to "wait for the tone" and leave a message when they don't reach you the first time. They keep calling your competitors until they can talk to someone. And you might never even know that you missed the opportunity to sell your product or service at the precise time they were most ready to buy.
You Could Be Missing Sales
It's this point which prompted me to write this post, since there have been many times when a company could have gained my business simply by having after-hours messaging. I've noticed that many 8x8 business phone service customers find that both their sales and the time spent on the phone increase soon after they enroll in the service. I think I know why: It's because they're actually engaging more of these "fly-by" customers, who otherwise would have quickly gone to someone else who picked up or returned their call immediately.
Auto Attendant Picks Up Calls Fast
Often customers don't realize that they're losing business until they install a more intelligent, technology-enabled phone system. For example, a customer recently related her experience in an email to 8x8.
"Our sales are up 26 percent, and in a meeting last week, we all agreed that it was because of our new phone system," says Debbie Page, office manager for Louis E. Page Inc.
The biggest change? The new phones came with a VoIP-enabled auto attendant, which helps route calls to the right people based on rules and the caller's choices, and immediately sends the voicemail into an email notification. Not only has this increased sales directly, but Debbie Page says that now only two people are necessary to answer the phones, not five, and the other three have been freed up for more innovative marketing activities.
Your Customer Might Have Just Five Minutes to Find You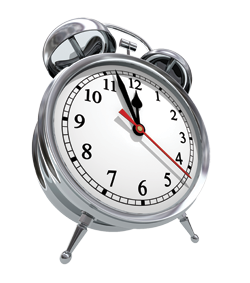 I personally experienced this phenomenon in operation several years ago. I was turning 30 in just a few days and needed to find a restaurant that could make a dinner reservation for a party of 25 of my friends and myself.
Normally I try to plan ahead, but, like many people today, I'm very busy, and planning "personal" events usually takes a back seat to handling business. What this really means is that when I find a few minutes to reach out and make calls, these are often the only minutes I have. So, if I don't reach my intended target, I don't have time to wait, I call the next option, and that's exactly what happened! That first restaurant I called missed my business.
So at around 4:25 pm—my next meeting was at 4:30—I called my first-choice restaurant, and after several rings, I was sent to a general voice mailbox. I explained that I needed a table for 25, on Friday, and left my name and number for a callback. But since I was already behind schedule and panicking that my friends and I would have nowhere to go, I didn't wait for them to call back; I called the next restaurant I found on Yelp.
Sometimes, the Sale Goes to He-Or-She-Who-Calls-Back-First
Guess what? Nobody at the second restaurant answered either. But they did have an auto attendant to route someone like me to the right people, according to various rules. The auto attendant told me their hours of operation, and gave me the option of hitting "2" if I wanted to leave a message for a reservation, so that is exactly what I did. Their system clearly sends out email notifications to their staff when a voicemail is left, because at 4:29 they called me back and said they could book me for 25 people on Friday.
We closed the deal, on the spot, and I made my meeting on time (just barely). The restaurant got the business of 25 customers, some of whom probably liked their experience there so much that they went back on their own.
Think about what happened here: My second choice restaurant got my business simply because they responded first—and all because they used an auto attendant! This is the real power of auto attendants, such as the powerful hosted business VoIP systems offered by 8x8: It's a system that can intelligently route calls at any time of the day and put you in closer contact with your customers. And that can mean increased sales.
How Often Does This Happen to Your Business?
Even if this only works for your company once a quarter—and I suspect that it happens far, far more often than that—what would that be worth to your company? To find out more about how to get these powerful capabilities—probably at a price less than what you're paying for phone service now—check out 8x8's small business phone system capabilities.