Up Your Customer Service Game by Leveraging What You Have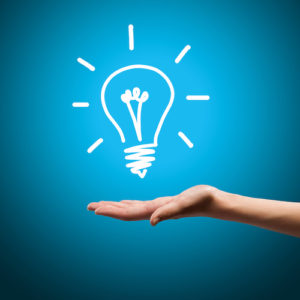 One recent study published by Marketing Week revealed that 75% of companies acknowledge that customer experience (CX) is of increasing strategic importance.  Yet only 24% said that customer experience is fully embedded in their organization.
If your company has not fully embedded a mature customer experience model, you are not alone.  In fact, just 13% of organizations self-rate their CX delivery at 9/10 or better according to Dimension Data.
Unlike recent talk by some pure-play CCaaS vendors, I do not believe that unhooking communications systems from contact center technology is the answer or should be encouraged.  I believe that a good unified communications solution should be leveraged and built upon to deliver a solid customer engagement solution.
Unhooking may work well if you don't provide both UCaaS and CCaaS solutions and if you are exploiting traditional, siloed procurement practices.  
But if you are interested in optimizing your communications technology uninfluenced by management structures, consider how extending rather than unhooking your UC solution can up your CX game.
Here's how:
1. Ensure Calls Get Answered by the Right People
Often, whoever gets to the phone first is the front line for customer service.  You may even have some ring groups or hunt groups that simultaneously ring a bunch of phones.  Regardless, little logic drives where calls go within your organization.
What if calls always went to the exact person with the right knowledge and ability to solve your customers' issues?  Or, closer to reality, what if you empowered your customer service reps to reach the right experts quickly, leveraging the existing corporate directory, all without leaving a single user interface?  This can be done with tightly coupled UC and CC solutions.
2. Display Customer Details Before Calls Even Start
Many customers I've interviewed that use UC for their CX management acknowledge that staff wears multiple hats.  They might be taking a customer call one minute and doing software QA the next. What matters here is the preservation of context to allow incoming callers to be recognized and handled efficiently without re-tracing interaction history, or worse, forcing callbacks.  Contact center technology with CRM integration can provide real-time screen pop-ups of customer records and history to whoever picks up the call. With both the UC and CC solution integrated with the same CRM system, you maintain a single view of the customer regardless of whether a CSR is talking to them or if customer support is working an offline ticket.
3. Reveal Call Wait Times So Adjustments Can Be Made
You can't fix what you can't see.  With a UC solution alone, you are likely blind to calls waiting in the queue, hold times, etc.  Without this information, how can you be expected to improve CX? Contact center technology will deliver dashboards and wallboards unveiling where and when customers are waiting on hold so that you have a fighting chance of organizing your staff correctly to field all calls quickly and efficiently.  
4. Offer Customers Live Chat, Email or Social Channels
Using UC solutions alone for CX risks giving your customers different (and frustrating) experiences if they contact you through different channels.  It is well understood that customers increasingly prefer digital channels over voice for live interactions. Unfortunately, UC alone limits your customers to the voice channel.  A contact center solution naturally extends the UC voice service allowing your staff to field voice and digital customer inquiries all with a single user interface, contextual awareness and reporting, delivering consistent CX no matter what channel your customer prefers.
5. Offer Customers Self-Service Menus
Many UC solutions already offer basic self-service auto-attendant menus.  Extend this capability to enable self-service database dips so customers can do more on their own without live agent assist.  Deflect calls, improve routing, lower costs.
You already have the building blocks.  Augment what you already have to cost-effectively up your customer service game and become part of the 24% that can confidently claim that CX is fully embedded in your business.