Unified Communications: 'We have a real sense of being a team now'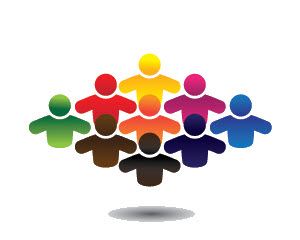 Unified communications providers don't just unify technology; they unify people.
As Infinisource's CTO Craig Henne recently told us, something very profound happens when people find it easy to communicate with their coworkers. That's what Craig says happened at Infinisource when the company replaced its on-premises PBXs with 8x8 cloud-based unified communications.
"We have a real sense of being a team now," Craig says. "For example, employees can call each other by dialing an extension—it doesn't matter where the call recipient is—and the 8x8 presence detector lets us see who's available and who's busy."
For Infinisource, a 400-person company that specializes in cloud-based workforce management solutions, that attitude shift alone is huge. It also serves to underscore the importance of unified communications in tying together spread-out, growing, distributed companies—where everyone is moving, traveling, and driving full-throttle to keep the business successful.
Unified Communication Is About Unifying People, Not Just Technology
I meet a lot of people who think that unified communications just means that all of a company's communications—voice, videoconferencing, fax, and customer contact centers—use the same technology and come from the same service provider.  But while that's true at a basic level, unified communication solutions are more about unifying people than technology. That's the ultimate benefit—workers still find it as easy to collaborate and to serve their customers as they did when they all worked "just down the hall."
And communicating with customers got easier, too. Craig says that 8x8's ability to offer a cloud-based contact center has made a big difference in Infinisource's ability to connect with its customers, something that most other unified communications firms don't offer.
So it's great to see that even when success compels businesses to expand, talented CIOs like Craig are finding ways their businesses, with all of their offices and distributed workers, can still feel like one unified company, with one vision of how to serve their customers.
Taking Back Control with Unified Communications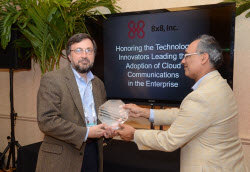 Cloud-based unified communications also helps companies take back control of their business phone service. Companies can easily make changes like adding employees or on-the-fly modifications without waiting and paying for outside help.
"We don't know exactly what the future will bring, but we know there will be change. 8x8 gives us the agility to move our contact centers, add users or acquire new offices on very short notice. And we can make those changes in hours, not weeks."
With that simple control, businesspeople feel more in command of their own destinies.  I'm honored to do business with forward-thinking CIOs like Craig.
I'm even more pleased that 8x8 can help to unify companies painlessly, so they can focus on what great companies are supposed to do. And that means providing outstanding products and services, customer service that far exceeds their customers' expectations, providing superior returns to their shareholders, and helping their employees achieve their dreams. Anything else is irrelevant.