Unified Communications Solutions Help Businesses Jump the Pond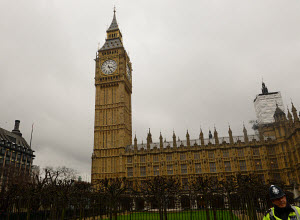 The distance across The Pond got a little smaller last week, as 8x8 officially launched its suite of cloud-based unified communications and collaboration solutions in the UK and Europe at an event for channel partners and press held at Altitude 360° in London.
With 8x8's acquisition of respected UK enterprise VoIP provider Voicenet Solutions, 8x8's suite of cloud-based services will now be readily available to a larger worldwide audience. Voicenet Solutions will now operate under the new name of 8x8 Solutions.
Unified Communications Connects International Teams
The cementing of the relationship underscores a trend that is expected to grow in 2014, according to Infonetics, a research firm: Enterprises are increasingly turning VoIP to achieve a one-company, one-team, one unifying system approach overseas.  That's because even international integration is easier with a truly unified communications system, says Shevantha Abeyasekera, who works with international teams in product development at Nexgen Packaging.
"What I love about 8x8 is that they're taking global communication head-on and excelling at it," says Abeyasekera. "As employees of a company that is highly globalized, with operations across the world, we have been able to use 8x8 across continents effectively, namely between the US and Hong Kong. We have found that the desktop 8x8 client is the best at this, providing us crystal clear call quality with a very easy interface."
Unified Communications: Be Global, Feel Local
Large enterprises like Replicon can now use world-spanning VoIP to make connections that still feel personal, even when they're strategically recruiting top talent worldwide. "Although we're a growing global company, we still like to have that face-to-face contact when we're making hiring decisions," says Replicon's Neal Alberda. "With 8x8 video conferencing, we can bring new employees on board with confidence."
And of course, when you get right down to it, there's no reason that cloud-based unified communications shouldn't be global; the idea of local phone companies and PBXs grew out of technological and political constraints, not what was best for business.
VoIP is global because the Internet is, so there's no reason why the providers of phone calls, faxes, meetings, videoconferencing and customer contact centers should not be as international as the companies that use them.
The bottom line for business: With the unification of 8x8 and Voicenet, expect cloud-based unified communications to become more available and widespread, furthering the growth of increasingly international businesses around the globe.