Ultra-Cool Cloud Analytics Tricks Your Old PBX Just Can't Do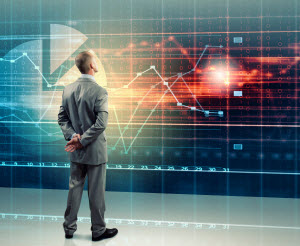 Pity the poor PBX. It's already the Winnie-the-Pooh of communications these days—"of very little brain." For example, its inability to quickly route calls to auto attendants, laptops, smartphones and tablets makes it look as brainless as Dorothy's scarecrow. Now, powerful analytics on Voice over Internet Protocol (VoIP) networks can show you so much about the real-time and historical health of your unified communications network and the devices on it—including whether it's about to go down—that PBXs look positively brain dead.
The Power of Now
Want to look at the health of the connections at all the offices on your network? You can—with color-coded icons marking each office's location, traffic and health—anywhere in the world. Want to know how much traffic each one is carrying? Easy. Or maybe you want to drill down and look at individual offices or even individual phones and devices? It's a few mouse clicks away. What's the quality of the calls on your lines? Now you can tell.
And that's in addition to answering questions about who follows up on customer calls, who closes the most customer calls, and whether you're missing customer calls and the revenue they bring.
See When Disaster Might Be Winging Its Way Toward YOUR Offices
It's even possible to monitor connections that are being affected by approaching bad weather—and take action before anyone loses communications. Cloud-based communications systems then make it easy to route calls to mobile devices, business locations or to other virtual PBXs, before catastrophe hits.
And, the add-on cost is just a few dollars per extension, something that makes it economical even for low-budget businesses.  So when you factor in the consideration that for businesses that have multiple offices, VoIP was already much less expensive than PBXs, the low cost of communications analytics makes it even more of a no-brainer.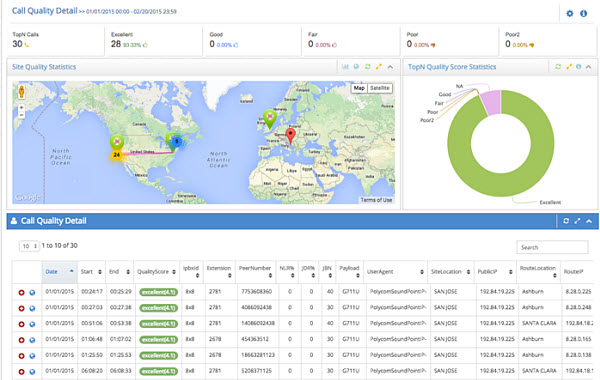 Take Control Back from Grandma Bell and Cable
And PBXs aren't the only systems being shown up by new communications analytics. Last-century cable companies and old-style phone companies also have a hard time integrating with modern technology, and usually the only information businesses can get comes in the monthly billing statement—too little and too late. There's nothing like the power of now, say Virtual Office Analytics early users.
New Analytics 'Blow Away' Everything Else
"I've worked with Virtual Office Analytics, and it blows away anything the competition is able to provide," says Ron Godine, Director of IT for TMW Systems. "We very much appreciate the real-time data updates, and we are now able to see the activity levels of call queues and extensions virtually in real time. This allows us to track in-process activity."
What Will Your Organization Do?
Perhaps the most interesting aspect of these new communications analytics is that they make Big Data accessible and easy to interpret, at a price point of a few cents per day for each extension. That's a price point that's easily affordable, from companies with a handful of extensions to larger enterprises. Look for serious changes in how companies do business as they figure out the power they just gained —and in managing their customers better, employee performance and overall IT effectiveness.
"Virtual Office Analytics really advances the 8x8 solution to more of a business transformation tool as opposed to a simple replacement phone system," says TMW's Godine. "It's a fantastic tool."
Click here to see how you can take back control of your business phone system.