Turn Your Contact Center or Phone System into an Unfair Advantage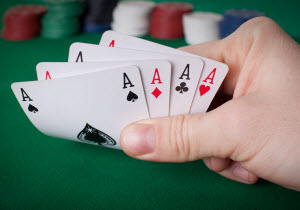 This May, 8x8 announced that it had achieved "Built For NetSuite" status. Virtual Contact Center was the first call center software to gain this validation, and Virtual Office was the first telephony service that achieved this recognition. This new integration adds some convenient features to our integration with NetSuite.
For example, we've improved our secure access through "single sign-on." Customers who are logged into NetSuite can link directly into their 8x8 system—without storing separate passwords.
But what's really interesting is how these systems—or any tight integration of CRM and contact center software and telephony—combine to increase each other's value, bringing big competitive advantages to your organization. The NetSuite-Virtual Office integration also means that now even small companies that are not yet big enough to need a full-featured contact center with dedicated agents, can supercharge their customer service or sales efforts with instant information about their customers, presented through their normal business phone systems every time someone in the company picks up a phone.
A Make-or-Break ROI Decision
How well your contact center software, phone system and CRM are integrated can make or break your numbers. That's the implication of a recent Forrester Research survey that found that 52 percent of survey respondents say that they will abandon a purchase if they can't find a quick answer to their questions. So without the close customer relationship that call center software tracks and fosters, your competition will be their next call. Keeping customers happy has never been more imperative—or directly correlated with sales—as it is today. Managing those interactions and connecting them with CRM systems can improve sales and gain more loyal customers. You can also achieve operational savings so significant they amount to "unfair advantage."
Don't Silo Your CRM and Call Center Software
Unfortunately, even in many large organizations, such integration remains on IT "nice-to-have" lists, and it usually takes a strong, visionary leader in IT or business to champion change. As Merchant Warehouse CTO Paul Vienneau explains, accumulating a variety of incompatible hardware and software-based communications tools over the years limits functionality and becomes very difficult to manage. "The system we had was difficult to manage due to the number of disparate vendors, the assorted learning curves associated with each solution, the myriad of support contracts, lack of integration within the service platform and physical limitations of the individual components." Today, Merchant Warehouse is using a single-vendor solution (8x8) for its PBX telephony, audio conferencing, web collaboration, chat, fax, and contact center needs. "All of these services are now under one umbrella, delivered seamlessly and securely in the cloud to all of our employees, on whatever device they happen to be using," Vienneau continued. Vienneau also says he's excited about his company's integration of its cloud-based call centers with NetSuite CRM. "We value integration with NetSuite, which we are currently migrating to for our enterprise CRM platform," he says.
Let Your CRM System Feed Your Call Center
A recent study, "The Two Sides of Consumer Trust," finds that 63% of respondents would spend more money with a company that knows their purchase history and offers relevant services. A full 59 percent say they would also buy more regularly from a brand if this was the case. When integrated correctly, a CRM-contact center combination boosts sales by giving call center agents the fingertip-ready info they need to satisfy customers, up-sell and cross-sell products and continue to build customer loyalty. Technical integration between call center software and CRM is therefore essential for greater productivity. And the easiest, fastest way to integrate such systems is to have cloud providers like NetSuite and 8x8 to do the work for you.
The View for the Troops on the Ground
How does integration look to the "troops on the ground," the agents who are doing sales or support? Information collected by call center software needs to flow immediately into the CRM system. As soon as calls are assigned to an agent, everything that the CRM system knows about the customer should instantly "pop" to agents' screens to prep them for the incoming call. That's what happens now when customers contact Blueair, an air purification company. The entire transaction typically takes just three minutes, compared with five just to get into the queue before switching over to the NetSuite/8x8 integration. The system displays screen pops with caller ID and account information so agents can service customers efficiently. "In the past, our agents had to pick up calls without knowing who was on the other end and then manually enter customer information into NetSuite. It was a time-consuming process for both parties. 8x8's NetSuite integration has significantly reduced call wait times for customers, and enabled our agents to complete calls within minutes," says Justin Warren, head of US customer service for BlueAir's Chicago office.
Let the Cloud Deliver Your Call Center Software
Many companies are turning to cloud-based services for important company functions to eliminate maintenance headaches and increase productivity. Nowhere is this trend more apparent than in the contact center arena, where companies are replacing their old on-premises call center software with hosted services.
Monster Growth—There Has to Be a Reason
DMG Consulting predicted that the cloud-based contact center infrastructure market would grow at a rate between 35 percent and 45 percent each year between 2012 and 2015. It's now looking like these numbers, too, are highly conservative. A hosted solution also makes it easier to maintain integration between call center software and CRM systems, as they each go through revisions and maintenance that remain invisible to customers. And when your call center software is hosted in the cloud, it's easier to grow and adapt to a rapid increase in customer demand—without adding to the IT department's workload. That's an advantage that many enterprises seek. For example, Merchant Warehouse's Vienneau predicts that moving to a hosted virtual contact center "will result in tremendous productivity gains across our entire organization, and our IT staff will be able to focus more resources on our core business."
Why Let Your Location Limit Your Sales, Support or Personnel?
Hosted call center software is sparking a revolution around the globe. Delivered inexpensively via the Internet, these virtual contact centers make it possible for any business, even young and early-growth ones, to offer customer service with a live knowledgeable person. Virtual contact centers also help companies recruit local talent worldwide, which also helps keep service available, despite epidemics and outages that could otherwise decimate a call center. Replicon is another global company that has put its contact centers in the cloud, with one for customer support and the other for inbound sales. The customer support agents all work at the same facility, but the inbound sales agents are distributed worldwide.
"The flexibility of a cloud-based contact center lets us assemble a diverse team of agents in multiple countries," says the company's global director of IT, Neal Alberda. Citing recent floods in Calgary, Alberda also says that cloud-provided flexibility also helps ensure business continuity, because agents can work remotely when necessary. Integrating hosted call center software, business phone systems and CRM can create a powerful engine that drives sales and customer satisfaction.
For all of these reasons, cloud-based virtual contact centers delivered via the Internet may someday overtake the traditional all-in-one-room system so common today. But until then, picking a virtual contact center that integrates well with NetSuite CRM is a great competitive advantage. To learn more about 8x8 Virtual Contact Center, click here.