Top Customer Experience Tips from 8 Companies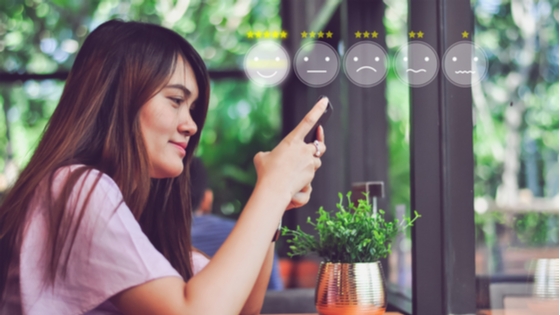 The blogosphere is rife with marketers and consultants sharing tips for improving your company's customer experiences. But what customer experience professionals truly crave are tips and insights from practitioners -- their peers who are in the trenches, working daily to better the experience for their customers.
In this post, we've compiled eight real-world success stories from businesses of all sizes. The practical tips they've shared may apply to improve the experiences you deliver for your customers.
1. Improve results with visibility into metrics that matter
First, nail down your starting point: determine what metrics are important to your business success, and baseline those measures. What improvements need to be made?
Bailey International, a leading manufacturer, looked at metrics such as how long calls were in the queue and when customers dropped. With that visibility, they made changes that reduced call answer times by 15% and lowered call abandonment by approximately 60-70%.
Be sure to share your before-and-after results with your company leadership to highlight the contributions you're making to the bottom line. If you can take it a step further and show improved customer satisfaction, reduced churn, etc, it's music to the ears of executives.
2. Know why your customers are calling
When the phones are ringing nonstop, is that a good thing or a big problem? New orders or re-orders, hooray! Complaints? Let's roll up our sleeves and figure out the problem.
Town Fair Tire analyzes customers' calls to learn why they are calling and uses this information to stay ahead of the competition.
"We now can see how many calls come in by agent, how many are for repairing flats versus new tires, or for tire rotations, et cetera. This lets us know exactly what's happening in the field so we can stay close to the needs of our clients, tailor programs to drive sales, and maintain our market leadership in the Northeast." - Mike Barbaro, Senior Vice President, Town Fair Tire
3. Choose a solution that scales effortlessly
If your contact center technology is on-premises, growth may mean adding hardware and/or upgrading your servers. And it can snowball. When you need to upgrade or expand one component - the telephony solution, contact center software, reporting solutions, etc - it may require upgrading another. That's not fast or easy to do - and it can be quite expensive.
Replicon, a leading provider of cloud-based time-tracking applications, found an answer to that problem. With 1.5 million users worldwide and offices all over the globe and growth showing no signs of slowing down, supporting an increasing number of users and locations posed a challenge.
Neal Alberda, VP of Global IT at Replicon, said, "We needed a comprehensive solution: phones, online meetings, and call centers. 8x8 is really the only hosted VoIP provider out there that can integrate a virtual call center into their service...It's got the complete suite of features we need and the scalability to keep up with us."
If your company is on a rapid growth trajectory, scaling with a cloud-based communications platform is as simple as activating additional licenses.
4. Predict staffing needed to meet customer demand
We're a society looking for instant gratification. That means our customers are intolerant of long wait times - they give up on us and reach out to a competitor. Or, they take it out on the agent they (finally) reach, causing agent morale to nosedive. That makes agents miserable, and your problems cascade. Well trained, efficient agents are out the door. Hiring and training costs rise as you burn through your talent pool.
Overstaffing isn't the answer either - staffing to preempt abandons drives your costs up.
There's a good answer to this bleak picture: a cloud-based workforce management solution. You eliminate the out-of-pocket and upfront costs of an on-premises solution. And you're now able to staff to meet the demand without the costs associated with overstaffing.
Mobi, a mobility service provider, found that their 8x8 Contact Center, in partnership with Teleopti workforce management, helped balance the equation at their organization.
"Seamless integration with Teleopti lets us bring in call statistics captured by 8x8 and more accurately forecast our staffing needs and schedules," says Derek McCauley, Mobi Director of Service Delivery.
5. Ensure security
New security requirements and greater regulatory scrutiny pose increasing business risks. Data breaches make headlines and affect reputations. Privacy violations put companies at legal risk. 8x8 helps companies such as Optiv, the largest information security and infrastructure solutions provider in the country, meet their stringent security requirements.
When Optiv decided to move its phones and contact centers to the cloud, they selected 8x8 because they met the high bar Optiv set in terms of security compliance.
6. Enable agents to work from home
Unemployment rates are at their lowest point in almost 50 years. That means companies struggle to attract and keep good agents. When companies offer prospective employees the opportunity to work from home, they greatly expand their pool of possibilities. They're more readily able to hire college-educated stay-at-home moms and dads, and retirees who want to work a few hours a day from home.
This has fueled a major upward trajectory in companies offering this benefit.
"With 8x8, our agents can work from home just as productively as they do in the office... Sometimes an agent has a family or personal situation that makes it difficult for them to come into the office. Now they can log in from home and work remotely without leaving their assigned queue," says Billy Calhoun, Service Metrics Manager at Mobi.
As exemplified by Mobi, you may want to consider giving your people flexibility on an exception basis. It may help you reduce sick days and lower agent churn because you accommodate life situations.
7. Use speech analytics to engage agents and revolutionize coaching
8x8 Speech Analytics empowers contact center managers with actionable insights from every interaction, providing visibility into problem areas and highlighting opportunities to fine-tune customer experiences. Companies can expand the bandwidth and effectiveness of supervisors and quality assurance managers as they evaluate and coach agent performance.
"With speech analytics overall, the team leads love it, agents love it – it has revolutionized the way we coach our teams in real-time." - Nathan Tomlinson, Director of Customer Experience, Vacasa
8. Don't compromise - use a single vendor for all your communications needs
Last but not least - simplify your life by using a single provider for your unified communications, contact center, and meeting needs.
"The ability to have both a hosted phone system and a virtual contact center was the tipping point for us...With 8x8, we didn't have to compromise—we got everything we wanted." - UF Tukel, Co-President and Founder of WMPH Vacations.
What is your top CX tip?
Which of these eight customer experience tips resonates most for your company? Or, would you like to share a recommendation based on your own experience? Feel free to reach out to me at [email protected] to share your thoughts!