Top 10 Entrepreneur Forums for Your Small Business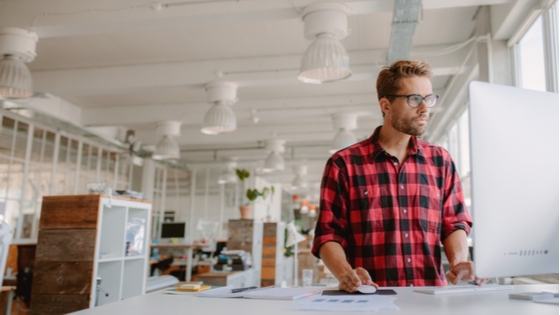 Are you ready to brainstorm new ideas? Maybe you want to show your expertise while connecting with others. Online networking puts you in touch with industry professionals.
You'll find tons of digital options to connect with peers, from social media to entrepreneur forums. Joining various groups extends your reach and gives you access to new information. Plus, you'll get answers to pressing questions.
However, many owners feel overwhelmed by notifications on social media. A lot is going on, and it's easy to get distracted. A business entrepreneur forum helps you focus. You connect with leaders and like-minded individuals.
Through discussion groups, you can show your knowledge by answering questions. Or ask for help and receive advice from members. Many forums allow you to post jobs or promotional messages as well. Start by choosing an entrepreneur group that fits your needs. Then, interact by asking and responding to posts in discussion threads.
What Is An Entrepreneur Forum?
An entrepreneur forum is a website dedicated to business topics. Professionals discuss business-related subjects in threads. Simply pick your category and pose a question. Then, members add to the discussion by leaving comments under the inquiry. Some forums place topics into sections. Others use a list format with the most recent threads near the top. Almost all groups include features to help you search the discussion boards.
Entrepreneur forums may be open for anyone to read and respond to messages. Or you may need to register to access threads or group documents. Many also include a space to showcase your business or look for companies to hire.
In short, an entrepreneur forum is an online version of a business roundtable discussion. You'll find young entrepreneurs and seasoned professionals sharing information. But participation is not required. Instead, you choose your level of involvement. Business leaders use groups as a way to learn and gain credibility. Thought leadership helps you build authority in your industry. Participating in forums is an easy way to begin.
Top Entrepreneur Forums for Your Small Business
Many forums offer help for both business owners and young entrepreneurs. Within groups, you may find boards specific to your industry or peer group. For instance, look for boards dedicated to veteran-owned or woman-owned companies. You'll also find sections that target home-based businesses. Our list includes a combination of forums for owners and entrepreneurs, including:
Startup Nation
The Fastlane
Reddit Entrepreneur Forums
CNET Small Business and Startups
The Admin Zone
BizWarriors
Digital Point Forum
Small Business Forum
Linked Small Business Innovators
Business Advice Forum
Best Entrepreneur Forums for Entrepreneur Ideas
If you want help coming up with your next big idea, then these forums provide plenty of inspiration. Leaders from various industries answer your questions, while young entrepreneurs share ideas to assist with problem-solving.
Each website also offers a variety of resources. For example, many groups provide infographics, articles and other types of support. Look for reviews on popular tools or technical advice as well. Take advantage of these free resources to grow your entrepreneurial ideas.
1. Startup Nation
Do you want to know how to become an entrepreneur? You'll find the answers in Startup Nation. With over 13,000 posts, the group offers insight into everything entrepreneur-related. This forum divides topics into 10 main categories:
Startup Business Basics
Gig Economy
Marketing, Sales and Public Relations
Personal Growth
Finance and Funding
Doing Business on the Web
Like-Minded People
Business Operations
Inventing and Intellectual Property
Managing Your Business
Once you click on a topic area, you'll see a list of questions. Each discussion lists the date of the original post and the total number of comments. View the post and responses by clicking on the thread.
Startup Nation also features a search bar. Type a keyword or question to find similar threads. Or click on a tag to find discussions on that subject. Top tags consist of:
Small Business Loans
Aspiring Entrepreneurs
Technology
Both functions help you narrow your options to find what you need. This forum is one of the best because it puts everything on one website. Need help choosing a small business phone system? Or developing a marketing plan? Startup Nation members have answers.
2. The Fastlane Forum
The Fastlane Forum offers both a public forum and a private forum. Without registration, you can access tons of informational threads. There are five main topic areas. But you can also view posts by the latest topics, trending or new topics. The five areas include:
Getting Started With Unscripted Entrepreneurship
Growing and Scaling Your Business
Self-Development and Improvement
Money Systems, Investing and Crypto
Forum Outreach and Commerce
The private Fastlane Insider Forum is free with registration. A rule is that you've read either "The Millionaire Fastlane" or "Unscripted." Registering gives you access to more than 3,000 topics and 30,000 posts.
Plus, you can take part in a live monthly conference call. The Fastlane Insider Forum also gives you entrepreneur ideas needing execution (INE). So if you're searching for the next big idea, this is the place to go. The main Insider threads are:
Process and Execution Diaries
Gold Threads
Insider Conference Calls
3. Reddit Entrepreneur Forums
Ask questions or boost your reputation with Reddit Entrepreneur Forums. Over 685,000 members are part of this unique community. This forum is not separated into topic areas. Instead, it lists page after page of questions. Get the most out of this community by filtering your post by subreddits like:
Startup Help
Best Practices
Recent topics include starting an LLC and business planning. The group's mission is to promote collaboration. It also aims to assist with networking and solve problems.
4. CNET Small Business and Startups Forum
CNET Forums cover a wide range of topics. Among those, you'll find a Small Business and Startup Forum. With more than 1,800 threads, there's a good chance you'll find answers to your questions.
This forum is not separated into categories. Use the search function to find questions related to your topic. Or scroll through threads. You'll find discussions on online security, owning a business or best practice tips.
When scanning, look for tags such as general discussion or questions..The general discussion tag includes posts without specific questions. This is a good spot to interact with your peers and business leaders. Whereas a qQuestion tags areis usually anotherother business owners asking specific questions. Recent threads include:
How SaaS like delivery management software is helpful
How to be the best virtual assistant
CNET Commerce team list of top-rated POS companies
5. The Admin Zone
The Admin Zone features over a million messages spread throughout 142,116 threads. With 25,235 members and counting, this business entrepreneur forum stays busy. It's a great place to hang out, access resources and talk with other entrepreneurs.
You'll get tips for generating revenue, increasing traffic and optimizing networks. Search threads for technical advice on hosting your website and cloud-based office solutions. Distinct areas contain topic-specific threads like:
Community zone
Software
Resource
Design
Servers and hosting
Promotion
Best Entrepreneur Forums for Business Entrepreneurs
As a business owner, you come across different issues daily. You're not alone. Discussion forums for business entrepreneurs are full of resources. There's a good chance that someone else faced a similar problem. By asking a question, you'll get the answers you need.
6. BizWarriors
For comprehensive coverage on any topic, BizWarriors is the place to go. This entrepreneur forum helps you plan, finance, promote and grow your business. Plus, you'll find a board dedicated to showcasing your company along with general chat rooms.
With over 4,000 members and threads, business owners appreciate ongoing discussions. A recent thread talks about how to handle business calls while driving, for instance. The forum is active with many new posts every day. Entrepreneurs ask questions and reply to questions. You'll find conversations about topics important to small business owners.
There are currently five major areas:
Planning and Startup
Running and Managing Your Business
Marketing, Advertising and Promotions
Resources
Websites and SEO
Each of these sections breaks down into discussion topics. For instance, you'll find channel-specific advice under the marketing section. Get help with tips for Instagram or LinkedIn. The resources area includes events, training help and motivational topics.
7. Digital Point Forum
The Digital Point Forum lets you ask questions and pick the brains of business leaders and peers. This forum is huge. The group features more than 2 million discussion threads. The 856,227 members have posted more than 17 million comments.
If you couldn't find an answer elsewhere, then there's a good chance the Digital Point Forum can help. The threads fit into different sections encompassing all business topics. Recent posts talk about digital tools and setting up video conferencing. Different topic areas include:
Search Engines
Business and Marketing
Design
Buy-Sell-Trade
Each of these areas breaks down into segments. You'll find more than 61,000 reviews of popular business products and services. Or check out more than 77,000 questions about search engine optimization.
8. Small Business Forum
The Small Business Forum is an active group. Hundreds of members read and post daily. The forum covers a broad range of topics. You'll find robust discussions on finance and banking, taxes and legal issues. Top posts discuss digital marketing and communicating with remote employees. Discussion threads fall into categories like:
Small Business Discussion Forum
Marketing and Advertising
Home-Based Income Opportunities
Miscellaneous Forum for Ideas and Other Topics
In each section, you'll have access to information about pressing questions. The Small Business Forum includes an area to post jobs. Plus, there's a place to offer your business consulting services. You can access the board as a guest or register as a member. Registration puts your name on a list. and add your name to the list. Users search the list for the number of posts or reputation ratings of members. These features make the Small Business Forum a great place to boost credibility.
9. Linked Small Business Innovators
Linked Small Business Innovators is a group on LinkedIn. With 42,478 members and counting, this is an excellent spot to meet professionals. Unlike other forums, this group does not allow self-promotional messages. Instead, you interact with group members. The group recommends sharing helpful articles, statistics and proven results.
To join, click the button "Request to Join." You can even check out a list of your current LinkedIn connections that belong to this group. Once inside, you'll find helpful posts from members. LinkedIn groups help you distribute thought leadership content and network.
10. Business Advice Forum
The Business Advice Forum features over 30,790 discussion threads. It has 31,940 members and counting. You'll find advice on marketing along with technical support topics. For example, this forum has more than 116 threads about smartphones. And 182 conversations about apps and software.
Each section lists many topics of interest to small business owners. Choose from several areas including:
Business Help
Business Marketing
Technical Support
Community Area
Advertising Forum
Marketplace
The community area provides a discussion spot for reviews. Go ahead and post your latest graphic or website URL. Then, request help from other members. Getting a second opinion helps you perfect your idea.
8x8 Express: Make the Right Impression
Business entrepreneur forums do double duty. You boost your reputation while getting advice. If you want to explore new ideas or give your opinion, then you'll find willing listeners in these groups. Multi-platform communication is key to a stronger business.
Put forth the best impression by using a business phone system that consolidates your communications in one spot. Doing so takes one major question off your plate so you can focus on more of what matters.
Get the easiest and most affordable phone system for your small office or home-based business. 8x8 Express provides you with unlimited calling, HD audio and video conferencing, business SMS and more. Start your free 30-day trial today!