The Things We Do For Love—With Our Business Phone Service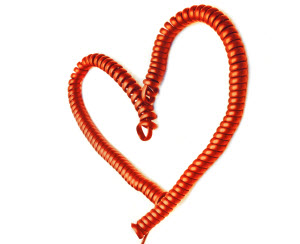 One of the greatest things about my job at 8x8 is that we get emails all the time from people who say, "You changed my life," or, "You've helped me make my business so much easier and more successful." Since I work for a telecommunications company that provides business phone service, that's not the kind of thing that I expected to hear a lot when I first started working here.  So it's a pleasant, surprising reward to get this kind of note.
Sometimes Opportunity Knocks, and It Wakes Up the Kids
That's the way I felt when I read the story of John Clark, a Farmers insurance agent, who was living in Southern California when he got a great opportunity to take over an insurance office in Austin, Texas. John wanted to seize the opportunity and was willing to go through the rigors of travel and commuting, but with two young sons still in school, he couldn't relocate his family right away. He needed a way to work seamlessly in both states.
John and his wife decided he would go ahead and set up his new office in Texas, and then fly back to California every other weekend until the end of the school year.
"I was going to be commuting back and forth so I needed a business office in Austin and a home office in Orange County," he says. "I also needed calls to come to both offices so I could respond quickly to clients."
Looking For a Way to Do It All
John mentioned to his district manager that he was concerned about missing business calls while maintaining two offices in different states. His district manager understood his concern and immediately recommended a solution: he referred John to 8x8.
So John contacted 8x8 shortly before his scheduled move to Texas. Five days later his new 8x8 VoIP phones arrived.
"My 8x8 account manager was great," John says. "I explained what I needed to do, and he got the phones out to me right away. Delivery was very fast."
Calls Forwarded Without a Hitch
John initially ordered two 8x8 VoIP phones. One stays in Austin, Texas, with his staff; the other travels with him in his backpack wherever he goes.
"When I was commuting between Austin and Orange County, all I had to do is plug it in at either office. Business calls came through without a hitch."
Business Phone Service Also Helps Manage and Avoid Commutes
8x8 business VoIP also gives him the flexibility to work from his home in Texas. "When I first moved to Texas, I lived 17 miles from the office—and they were grueling miles," John recalls. "There were days when I just plugged my phone in at home. Nobody but my staff knew that I wasn't at the office. The only time people caught on is when my dog started barking!"
How did it work out? I don't want to spoil the ending, so I'll let you see for yourself. Read the full story here. I'll just say October is National Work and Family Month. And John's story—like so many that we hear in our own work days—is a great example of what's possible if you have the values that we celebrate this month—and flexible, advanced business phone service.