The Five Timers Club: 8x8 Named a Leader in Unified Communications as a Service by Gartner for the Fifth Consecutive Year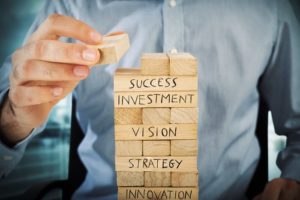 For anyone in enterprise technology, the Gartner Magic Quadrant is an incredibly influential annual report benchmarking the various players in the market. For some end-user companies, "The Leaders," or those companies in the famous upper right quadrant, become the short list of vendors they evaluate when considering a new system.
But this blog post is not about recapping this year's Magic Quadrant for Unified Communications as a Service – you can download it here for yourself. I thought instead, I would talk about some of the trends I'm seeing that really impact one of the two major factors in how Gartner ranks vendors.
Although there is some subjectivity in how Gartner ranks providers, there is also a brilliant simplicity to how it breaks down the two axis along which they plot included companies. One is "ability to execute," which is an area where our company, our partners and our resellers continue to excel. But since my last blog post focused on our outstanding FY 2016, which is in itself, a direct reflection of our strong focus and consistent execution, I thought I would spend some time today discussing the other axis – "completeness of vision."
As a technology provider, vision is an incredibly important element in why customers ultimately decide to do business with you. Enterprises want to know that you have a clear vision for the future and how technology trends will impact what you offer. Without that vision, companies may end up implementing a system that doesn't integrate well, doesn't scale or becomes outdated very quickly.
However, this vision cannot be limited to just technology. It also needs to be tied to societal and generational trends that impact our workplace. Here are two examples – one technology-related and the other societal – where 8x8's vision for the future is mapping to trends in the industry that will impact our company, our partners, our customers and ultimately the end user.
The Convergence of Unified Communications and the Contact Center
Historically, unified communications and contact center technologies have been disparate systems within the enterprise driven by a number of things. These include the diverse technology needs of the broad workforce versus the contact center; vendor fragmentation in the marketplace resulting in no single homogeneous communications platform; and the lack of ability of both technologies to scale to meet the demands of companies large and small. With the evolution of cloud-based unified communications (UCaaS) and contact center (CCaaS), and the consumerization of IT within both the contact center and broader workplace, this is now changing.
This convergence is leading to Enterprise Communications-as-a-Service (ECaaS) – a highly scalable, cloud-based system that connects UCaaS and CCaaS into a single platform. This shift is critical as flexibility and scalability are the two essential components in accommodating the future of work in the enterprise. We're helping to lead this convergence.
Did Someone Say Future of Work?
The future of work is all the rage in workplace and technology circles as companies try to better understand how changes in work styles and cultures of global businesses will impact the systems they put in place to enable and support employees, partners and customers. But this is not about latching on to the latest buzz term to make us relevant. Very few enterprise markets will be more impacted by the future of work than ECaaS.
Here are a couple of examples of how:
Employee Mobility – driven by the work styles of their millennial employees, more and more companies are offering unmatched flexibility in how and when people work. Working off hours or working remote are no longer just exceptions, they are commonplace. This is not a trend that is going away soon, and as Generation Z enters the workforce, it will be the only work style they have ever known.
Communications Fragmentation – we're well beyond the days where interacting with a colleague was done via a PBX phone, email or by walking over to their desk. Today, communications is fragmented across a number of different channels including text, chat and social. In addition, communications is no longer only an IT and contact center stronghold. Lines of business such as sales, marketing and HR are looking to adopt communications technology to drive increased functional productivity and efficiency. Combine this trend with employee mobility and the ability to work across Internet of Things (IoT) devices (cars, other connected home devices), and you have a scenario that demands the flexibility, scalability and integration capabilities to communicate across different software, hardware and apps.
These are just two of the areas 8x8 is leading in both innovation and vision in order to provide our global customers with the most flexibility possible as they continue to tackle the technological and generational challenges they face. There are a number of other areas we're watching, but it is safe to say that this approach of, "one eye on the future," has served us well in the Gartner Magic Quadrant.
A special THANK YOU to our team, our partners and our customers for giving us the ability to see past our nose and still execute well. We're excited and honored to be named a Leader by Gartner for the fifth consecutive year.