The Cloud Can Give You a Big Data Edge—without Big Iron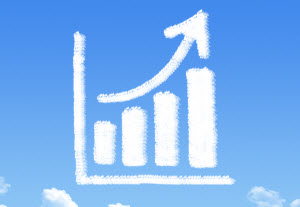 "Everyone's doing it, but no one knows why," Gartner analysts once said of Big Data analytics.
Many large companies with Big Iron mainframes are using such sophisticated software to mine data such as the terabytes that Facebook and Twitter produce, searching for subtle clues in customer behavior that they might be able to exploit. It's an endeavor that until recently, was nearly impossible for all but the biggest enterprises.
A Better Way to Mine Data You Already Generate—Without Big Hardware
But if you don't happen to have an unused mainframe lying around—or an army of software engineers to program them—you can mine data that's much closer to home and easier to use. It comes from cloud unified communications—from phone systems, meeting software and contact centers.  And it can be a powerful tool for businesses searching for an edge.
These days, packaged easy-to-use dashboards and customizable reports—such as 8x8 Virtual Office Analytics—use this data to help management spot opportunities and flag threats. A much surer bet than the hazy promise of Big Iron analytics, new right-scale communications analytics are proving to be a business game changer, today, for real business problems, and insightful decisions.
"Reporting is feature we can't live without," says Mindy Hansen of Peak Pro Financials.  "Using 8x8, I can hold my team accountable and provide constructive feedback."
Hansen isn't alone. Many enterprises are discovering the power of real-time and historical analytics.
"We are now able to see the activity levels of queues and extensions in real time," says Ron Godine, director of IT at TMW Systems and an 8x8 Virtual Office Analytics user.  "This allows us to track in-process activity."
A Growing Trend in Mid-sized Enterprises
Enterprising leaders at leading mid-sized companies increasingly use such information to track results, reward stars, evaluate campaigns and strategic business initiatives, and do performance tuning in their ever more globally oriented businesses.
"As more and more enterprises migrate their communications infrastructure to the cloud, demand for these tools and other adjunct capabilities that support strategic business initiatives and growth will become increasingly important," says Elka Popova, North American Program Director, Unified Communications & Collaboration Information and Communication Technologies at Frost & Sullivan.
"8x8's robust communications analytics and reporting raises the bar for other cloud-based telephony and unified communications providers targeting larger midmarket and enterprise customers," says Popova.
Staffing Decisions Are Easier—and Build the Bottom Line
Companies are already using communications data to make the right staffing decisions.
"8x8 gives us clear and easy-to-use call data reports that we can use to staff our business appropriately," says Melinda Heitman, director of operations at Benoist. "This is a direct and measurable savings to our bottom line."
Info You Can Act On
The questions that businesses can answer with such information—and act upon—include:
Who's making/taking the most calls?
Are we missing incoming customer calls—and losing business we don't even know about?
Who's doing the best job at converting or upselling customers?
What's our communications network health like—and should we reroute calls to avoid an impending outage?
What are we spending on communications, by region and by extension?
Are we getting the communications quality and reliability we pay for?
Who resolves the most customer service problems?
Monitor Sales Activity with Call Logs
Many companies are already using communications data to evaluate sales departments.
"We use 8x8's automated reporting. We use it in a dashboard to track sales calls—both in and outbound," says Joe Murray, marketing manager for Terabit Systems.
For companies such as Terabit, the data generated by their own cloud unified communications is proving to be far more usable, attainable and economical than those fueled by investments in Big Hardware or expensive third-party software platforms and the analytics that run on them.