The Big Game: Time for Talk About Team Unified Communications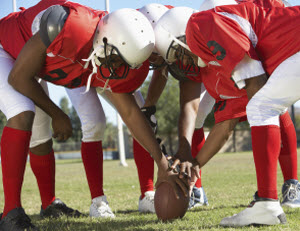 Football is a team game. So is life.
—Joe Namath, quarterback for the New York Jets and Los Angeles Rams football teams.
And so is business. As another great coach, Mike Krezewski once put it, "Effective teamwork begins and ends with communication." But as Krezewsi also observed, "Communication does not always occur naturally, even among a tight-knit group of individuals.
Communication must be taught and practiced in order to bring everyone together as one." And for many business owners trying to expand, communication is a big problem, as owners and managers try to find the right unified communications service to tie their company and their teams together.
Often, as new offices are opened with different phone, fax, web and teleconferencing systems, it becomes difficult to communicate. You can't usually just pick up an extension and dial, if each office has its own PBX or separate business phone systems. People aren't "just down the hall," and they don't bump into each other at the water cooler anymore, either.
Help in the Big Game of Business—Unified Communications from the VoIP Cloud
Some businesses are finding that cloud-based unified communications go a long way toward unifying their teams. Based on Voice over Internet Protocol (VoIP), these systems can be configured so that employees can pick up a phone and dial an extension, and it rings no matter where the extension is, even if it's across the country. The best ones are packages of unified communications services tailored for individual business needs, and offer phone, fax, videoconferencing, meetings, customer communications tools such as virtual contact centers, chat, and mobile apps so that people can take business calls on their cell phones without customers knowing that employees are out of the office.
Unified Communications Tie Teams Together for Maximum Impact
For companies that adopt VoIP-based communications, the difference can be amazing. "We're a growing company with several offices and more offices coming on line in the near future," says Albert Martinez, IT director at Medi Companies Inc.
"The very fact that an incoming call can ring simultaneously in our office and our other offices is a big plus to our business," says Martinez. "Suddenly we found ourselves acting like a single entity again and the bottom line shows the value of our choice in going with VoIP unified communications. Our customers are extremely happy with our phone response time and the ability to gather information from several offices as if we were one giant office ourselves."
Up Your Game with Company-wide Unified Communications
Martinez brings up a good point: VoIP-based communications also help with your customers' perception of your company. You not only act like one company, you look like one to outsiders as well. And that's half the game when it comes to taking customer perception of your communications from adequate to great.
"We have 17 branch locations. When we started using VoIP-based unified communications, it was primarily so that we could make calls easier to handle between two of our locations," explains Jeff Folino of Vellano Brothers.
"Our experience has been so positive that we have migrated 10 of our locations so far," says Folino. "We continue to migrate offices as quickly as their existing telecommunication contracts come up for renewal. In addition, we have opened two new companies that started with 8x8 VoIP unified communications as their phone system from day one. The flexibility in call handling through the use of ring groups and auto attendants makes it a breeze."
And making it look easy to your customers is all part of the game.  As Jim Roh, a leadership consultant and author puts it, "If you just communicate, you can get by. But if you skillfully communicate, you can work miracles."