Stay One Step Ahead of Your Customers with Proactive Chat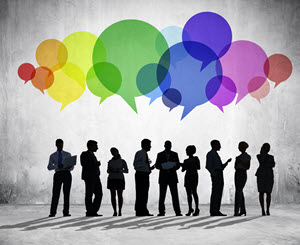 Ever get frustrated trying to navigate through a website or looking for online support? Wanted help finding the right web page without having to call in and wait on hold for support? That might be what your customers' experience, too.
But new technology—such as proactive chat, automatic language translation and integration with CRM software such as Salesforce—is making quick online support a reality, even for companies with worldwide operations.
No longer will your customers feel frantic if they are lost on your site and unable to find a phone number to contact for help. Nor will they have to go through the Interactive Voice Response (IVR) phone system and answer copious questions before receiving the help they needed hours ago. Proactive chat reaches out to your customers, before they end up frustrated—or leave your site altogether.
Intuitive Design
Customers don't want an annoying screen pop asking if they need help every time they move to a new web page. But if they do start getting lost on your website, your team had better have something in place to help them out. That's why design is simple: provide a chat option for customers, when they need it.
After a visitor has been on a specific page on your site for a length of time that you set, a chat invitation pops up on their screen asking if they require assistance. That gives visitors an opportunity to request help finding certain information, web pages and documents. They can also ask general questions about your business or get assistance if they are experiencing issues with products.
Provide Real Support, When Your Customers Need It
And what will customers will love even more than interactive chat? Getting live support from a real person, rather than computer generated answers that might make them even more confused. After answering one initial automated question, 8x8 proactive chat routes customers directly to the most qualified contact center agent. This ensures that customers are chatting with someone specifically trained to answer their questions.
Get to Know Your Customers—But Don't Interrogate Them First
When customers utilize the chat option, they don't want to spend time filling out a form or entering their personal information before getting support. Proactive chat streamlines this process by integrating with your CRM system and collecting data about the customer, before sending out a chat invitation. That way agents can automatically see what page the customer is on, what outside link sent them to your site and in what language they are reading the page.
If the visitor is already a customer, agents see information that is stored in your CRM system, such as company name, what products they are using and a history of any problems they have encountered. With the visitor information at their fingertips, your team can provide faster responses and more personalized customer service.
Go Global—Without an Army of Translators
Chat with customers all around the world in their preferred language, by using proactive chat integrated with 8x8's automatic translation capability. Customers can select their preferred language when invited to chat, and agents' responses will automatically be translated for the customers, and vice versa.
The automatic translation capability allows customers to still get support from the most qualified agent, instead of seeking out an employee who speaks the same language, but might not be as knowledgeable about the customer's problem.
Easily Manageable Interface
Proactive chat is easily manageable internally, so contact center managers can have full control over its capabilities—no need to get the IT or Support teams involved. Managers can specify when proactive chat is used, so chat support is enabled when customers need it and when agents are able to provide help.
Managers can also control when proactive chat is used, based on how long a customer has been on your website and the time of day. For example, proactive chat can be disabled after working hours, or when the contact center is really busy, to avoid customers trying to use chat without an available agent on the other end.
The chat capability can be extended through 8x8's powerful APIs that allow direct communications between the Virtual Contact Center and the company's website.  This allows companies to create sophisticated rules about when to offer a chat, such as receiving a chat invitation only after looking at a specific series of pages. Agents can step in and proactively ask the customers if they are looking for something about x, y, z feature.
Keep Your Customers Coming Back
Saving your customers time and aggravation will keep them coming back to you. With proactive chat, customers get the help they need to quickly answer questions, and are spared from getting lost online. Agents can even use 8x8's CoBrowse capability with customers to point them to the right web page or help them fill out a form online. By providing just the right amount of support (without being either too pushy or too silent), you empower your customers to freely search your website or do self-service troubleshooting, and still get support when they want it.
Your customers will thank you for it, and so will your bottom line.