How Small Businesses Can Avoid the Cash Flow Curse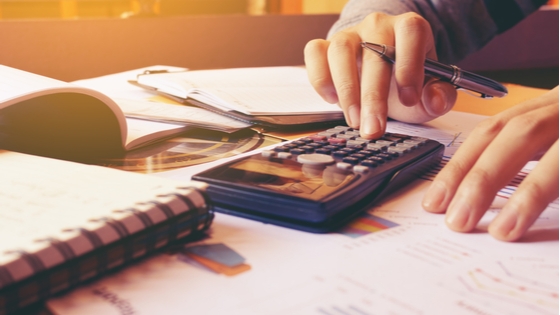 Small businesses face many challenges, especially when starting out. While many small businesses are able to overcome the obstacles that stand in their way, a large number won't make it past their second year. About 30% of small businesses fail within the first two years, according to the Small Business Administration, and about 50% fail in the first five years.
Those are harsh figures, but when drilling down as to why a third of small businesses fail within a couple of years, it becomes apparent that there's not a lot of mystery to it. However, just because small businesses know what pitfalls to avoid doesn't mean it's easy to avoid them.
One of the most common reasons small businesses go under is a failure to manage cash flow. Call it the cash flow curse, if you will. Upfront costs, dealing with customers who don't pay on time, and investing in other big ticket items frequently contribute to small businesses closing their doors. In post-mortem assessments of 101 startups that went out of business, CBS Insights found that the second most cited reason was because they ran out of cash. Investopedia identifies insufficient funding or working capital among the top four reasons why small businesses flounder.
A Small Business Problem
Small businesses are particularly vulnerable to cash flow and capital expenditure issues because they are already operating on razor-thin margins. Many small business owners underestimate how much it costs to start a business. Customers can take weeks or months to pay their bills, while small businesses have their own bills to pay.
Growth can present its own set of challenges. Small business owners want their business to thrive, but they might not have the cash to fulfill customer demand, let alone pay for the equipment needed to engage with customers and maintain day-to-day operations.
While enterprises have their own financial concerns, the stakes are much higher for small businesses. Their coffers aren't lined with rainy day funds, making every storm that comes their way potentially devastating.
The 'Now' Principle
Just like larger enterprises, smaller companies require the necessary equipment to run an efficient business that effectively engages customers and helps their business grow. A phone system is especially important for small businesses as they look to improve customer service and stand out from the competition.
Faced with these needs, small business owners can feel pressured to buy something now, even if they have limited cash on hand. One of the challenges small businesses face when it comes to phones and phone systems is feeling rushed that they have to make the right decision right away.
Purchasing less expensive or inferior products in order to save money can end up being more expensive in the long run. And, considering the cost of installing and maintaining phone equipment, inferior products can be an ongoing drain on money and resources. Given the importance of a business' ability to communicate and collaborate with its customers, partners, and employees, a cheaper but lower quality phone system can have adverse effects on a small business.
Why Buy When You Can Rent?
One way small businesses can alleviate the pressure they feel and avoid the cash flow curse is by leasing fixed assets and equipment such as office furniture, copiers, and phones. While leasing office space and larger equipment might be familiar concepts, small businesses may not realize there are phone rental programs that are ideally suited for them.
By renting phones as part of their phone service, small businesses can get the communication equipment they need without a huge capital outlay. There's no upfront cost, and the rental price is often a fraction of buying a phone outright. Plus, renting means no long-term contracts, which is important for small businesses as they experience frequent changes to their business, especially in their first year. Renting presents a flexible and low-risk option to businesses that might otherwise feel forced to buy phones that can ultimately take a huge financial toll.
Recognizing that small businesses need to have a flexible and capital-effective alternative to purchasing equipment upfront, 8x8 launched the Flex Hardware Rental Program, a new way for small businesses to get the phones they need with no money down and without long-term contracts. Payments occur month-to-month, granting small businesses the flexibility to upgrade, downgrade, cancel, or add more phones whenever they need.
8x8 has helped several small businesses successfully launch and grow by providing them the communications solution that best suits their needs. What's more, 8x8 has been the preferred choice for small businesses looking to lower costs by switching from expensive legacy on-premise systems to next-generation cloud communications platforms. 8x8 Flex provides a low-cost rental program of popular IP phones to further reduce the cost of moving to the cloud.
We are committed to making the move to the cloud a flexible, scalable, low-cost and high-efficiency process for our customers. You take care of business while we take care of your communications.
8x8 Flex prices start as low as $4.88 per phone per month, with new hardware continually being added. In fact, the Flex program will include the newest Polycom models as soon as those become available.
Flex phones are protected by a seven-year, industry-leading warranty that covers nearly every possible occurrence, from liquid spills to lightning (seriously). The program also includes 8x8 customer support, so if you ever experience an issue with your phone or phone service, 8x8 has your back. Flex offers low-risk adaptability in a phone system, backed by the innovative expertise of 8x8.
By renting phone equipment, 8x8 Flex enables small businesses to get the phone system they need now with the flexibility of pay-as-you-go pricing. With Flex, small business owners don't have to worry about over-committing to long contracts, so they can have peace of mind that no matter how quickly their business changes, their phone system will keep pace.
Small Business Phone Rental Program Meets the Cloud
Flex offers small businesses the flexibility they want in a phone rental program, but hardware is only part of the equation. Flex works hand in hand with 8x8 Virtual Office, the powerful cloud-based communications solution from 8x8 that gives businesses the ability to work anywhere, anytime, across devices.
In addition to superior voice quality, 8x8 Virtual Office provides small businesses with enterprise-level phone system features like auto attendant, video conferencing, messaging, and CRM integration. As the most trusted business phone system available – just check out Gartner's Magic Quadrant and the Tolly Group report – 8x8 Virtual Office delivers the reliability of 99.9999% core up time.
8x8 offers a complete phone system for small businesses, one they can count on to deliver superior performance and, now, outstanding flexibility.
Small businesses shouldn't shortchange themselves when it comes to the tools they need because they're worried about cash flow or lack of capital. While these are valid concerns, there are other options to buying fixed assets, namely renting equipment, that allow small businesses to get the assets they need now without compromising their future. Small businesses need the right equipment to succeed and grow. By renting through a program like 8x8 Flex, small businesses no longer need long-term contracts or significant capital expenditure to get it.