Small Business Delivers EPA Virtual Call Center with VoIP service from 8x8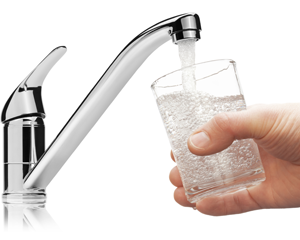 It's every entrepreneur's dream—you are awarded a great new contract. The challenge? The deadline is approaching fast and the clock is ticking.
That was the experience of Janice Roper-Graham, president of Outreach Process Partners (OPP), the company that won a major contract with the EPA, and Heather Donnelly, the consultant and president of MarkIT Support, who was chosen to lead the OPP effort. Their mission: set up an EPA call center in just three weeks!
Donnelly's 30 years of project management experience told her that meant she needed a business VoIP provider that understands contact center software. A traditional system just wouldn't cut it.
VoIP Delivers on Time, Within Budget
"Premises-based call centers fail to meet delivery dates and budget requirements about 55% of the time," Donnelly explains. "They're also expensive to customize and maintain. We needed a solution that could quickly meet our needs and budget."
That solution would have to run the Safe Drinking Water Hotline for the EPA's Office of Ground Water and Drinking Water.
Donnelly started making calls, looking for solutions—and help.
"I spent two days trying to get in touch with other vendors," she says. Then she made an executive decision.
"I realized that if it was that hard to get them on the phone, they weren't capable of delivering our solution on time," she says. In contrast, "8x8 was immediately responsive to me when I called. The salesperson I spoke with seemed genuinely interested in helping me solve this challenge. I sensed that 8x8 would be a solid partner and stand by us through thick and thin."
Virtual Contact Center Makes for Easy Expansion
As the Safe Drinking Water hotline approaches its first anniversary of operation, OPP is working with EPA to streamline processes even further, while still providing the same or better public outreach capabilities.
Donnelly is so pleased with the performance of the hotline's virtual call center and the support she received from 8x8 that she presented her own case study at the Annual HDI 2013 Conference & Expo on April 18, 2013 in Las Vegas, Nevada. She will also host an 8x8-sponsored webinar in early June 2013.
Read the full case study here.