Take Back Your Weekend With Your Small Business Phone System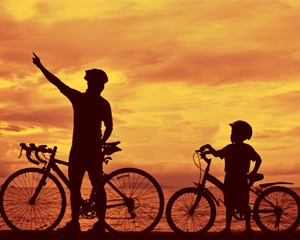 Having a small business phone system like 8x8's Virtual Office means that you can be available to your customers pretty much anywhere, anytime. But what if you sometimes don't want to be?
You know what I mean. It's a Sunday, and you're with the family/surfing /camping/at a game/ANYTHING but thinking about work. Because this is the one day you promised to take off, and you know you need some kind of break before the week starts and… Yeah, I think you get the point.
So it might interest you to learn that there are ways use your 8x8 Virtual Office business phone system to get back your day off (while still setting priority for certain clients!), and I'm going to share these with you.
Use the Virtual Office Phone App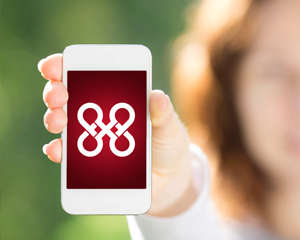 The Virtual Office Mobile app is my favorite feature of the system, on both my iPhone and iPad. I use it whenever I'm on the road, at home, or even while just out getting coffee. It keeps me in touch with my office—as well as with partners and clients—and I have all the same features as if I were at my desk. If I want to be available for work, I turn the app on. If I don't want to be available, I turn my app off. Simple.
That's what's so elegant about the app solution: "on" or "off," it's up to you, But while it's brilliant in its simplicity, it does suffer one key drawback: What if you want to be unavailable to everyone but that ONE special client? There's a solution for that, too.
Use Advanced Call Forwarding
Of course, the 8x8 system comes with a lot of forwarding rules that are set up based upon the answers to these three questions:
Where do I want calls to go if I can't pick up the phone?
Where do I want calls to go if I'm already juggling two calls, or even if I just have my "Do Not Disturb" button on?
Where do I want calls to go if my local office loses Internet service or power?
That's the easy stuff.. But what I want to explain now is how to set special priority for certain calls (or times), so that you can receive just the calls you want.
Consider the following question: Where do I want calls from my best customer to go if he calls and I'm away from my office, don't have a computer and have my app off?
Well, with advanced call forwarding, you can set rules to deal with this specific situation and similar ones. This is an incredibly powerful, useful feature that sets 8x8's business phone service apart. You can set your Advanced Call Forwarding rules using Virtual Office Online or Virtual Office Desktop.
Use Call Screening to Protect and Filter Your Calls
Have you ever wanted to simply screen your calls by getting the callers to announce themselves before you pick up? I've found this to be popular in the legal and medical fields, as well as in other professional services industries, but if you're wondering why someone may want to do this, here are a few advantages:
It can filter emergency calls from those that can wait.
It can be password protected, helping with privacy and information-protection compliance.
If you're a consultant, and the person is constantly calling with questions they expect to be "off the clock," you can take those calls, or not, as available time permits.
It usually filters out telemarketers too.
So now, if you're out on the golf course, you can get a call forwarded to your office on a Sunday and if and only if, someone from a select group of employees calls and announces what is needed, you can decide whether you want to take the call and access it (with your secure password of course).
Any one of these features is powerful on its own. But when you combine them, you get business phone service with call control that's both powerful and deep, allowing you to stay connected whenever you are, for the times and people that you choose. It's just one of the ways a new business phone system from 8x8 can help your company look more professional, save you money, and keep you in touch with your customers both in the office and on the go. Oh, and give you back your weekend too.