Skype for Business: A Reality Check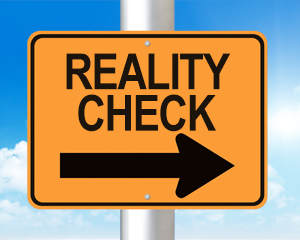 Microsoft's recently released preview of Skype for Business (formerly Lync) has caused a new round of discussion and uncertainty in the industry, as noted in this InfoWorld article.  This is a common market phenomenon in tech every time a new offering is announced. But the distinctly good news here is that no one needs to wait for Microsoft to reap all the benefits from cloud communications because we are already there. 8x8 has been bringing its communications A-game via the cloud for over a decade, and is now serving over 40,000 customers in more than 100 countries.
So what's the best approach today? When looking at modern enterprise voice and collaboration solutions, many enterprises will approach it like a new, digital business.  I'm ditching my PBX, so what do I want if I can have it all today?
From this perspective, I think it's clear that the Microsoft offerings might leave you wanting more—since you don't get it all and you can't get it today.
To help organizations navigate the vendor buzzword party and market pontification, 8x8 has provided a handy migration checklist for the cloud, with no on-premise equipment required. The takeaway is that these four requirements top this list, whether looking to migrate away from Lync or researching cloud communications providers: Guaranteed end-to-end service level agreement (SLA) and QoS, security, analytics, and a single, integrated platform for unified communications and contact center.
If you don't have a guaranteed SLA for your business phone service, you have nothing. Even the term "dial tone" has come to mean always on – so you need at least 99.99% uptime. But QoS is equally important, without good voice quality you still have nothing. Take the time to look at the cloud architecture and technology and understand how it supports their SLA and high-quality voice.
Not to mention that Security is no longer just a checklist word. For a service provider, it needs to be a primary C-Suite commitment and strategic focus. You need to choose a cloud provider that approaches security from every viewpoint and can provide the leading compliance certifications, such as PCI-DSS and HIPAA.
If a customer called and no one answered it, did it really happen?
If you really want it all and want to be a digital business at every level, communications analytics are for you. We've come a long way from 200-page telephone bills or Excel files of call detail reports. Imagine big data analytics that can tell you about things that might have happened…
How many calls, from whom, went unanswered before business hours?
How many customer calls did your sales team place on Tuesday—no matter where they were on any device?
How many calls were routed from your call center to your billing department?
Voice quality is degrading due to carrier issues. Can you identify the cause and re-route in real-time?
The fourth key consideration is a fully integrated communications platform that combines core business telephony and contact center functionality onto a single cloud-based platform. It really is more important than you might think. You can easily use presence and direct a customer call directly to a subject matter expert. Use the dashboard to deliver a complete view of all of your voice and customer communications—just like a website or firewall report. More unique business insight than you thought possible.
With all of that said, you don't want to just replace a PBX or duplicate your on-premise service with the cloud. That point of view will cause you some pain and limit your options from the start. Instead, start to explore all of your communications needs – voice, mobile, chat, messaging, video, meetings, contact center and customer channels. In the 2015 Infonetics Scorecard, Principal Analyst Diane Myers ranks 8x8 the #1 in Cloud Unified Communications; Microsoft isn't even considered in the top 20. Obviously, if you're on Lync today, Microsoft integration is probably important. Rest assured that 8x8 has tight Skype for Business integration for Exchange, Outlook and Office 365 applications. The simple message is that you should trust professionals with your most important communications requirements.
A fully integrated Communications Cloud with HD voice, video, collaboration and contact center: You really don't have to wait for it or settle for less, so just keep your eye on the prize.