Power Outage? VoIP Helps Keep Your Business Communicating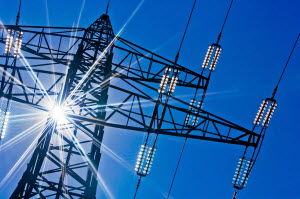 Ask anybody who does business where the weather gets rough, and they'll tell you that communications are the key to being the business that stays open even when disaster strikes and the power goes out.  And business communications using Voice over Internet Protocol (VoIP) communications—are proving to be especially helpful in keeping businesses running during local disasters—without requiring employees to risk life and limb trudging into the office to fix broken phone systems.
Business VoIP is a Win for Businesses, Customers and Employees
Lisa Young, office administrator at Lengert Law, says that business VoIP is a win for everyone—the business, the employees and customers. Using any available Internet connection, she can easily make changes and forward incoming calls to email, voicemail, or smartphones, making it possible to keep going in a crisis. Then, as long as people's mobile devices and smartphones have power, they're connected.
"With winter upon us it, it's so convenient to be able to log into our auto attendant from my home computer and make the necessary changes to our system when the weather prohibits us from coming into the office," she says.
"We don't have to travel in bad weather, and at the same time, we don't inconvenience our clients," she adds.
The Windy City is No Match for VoIP
Just ask Kimberly Patterson, a scheduler at Wyndalco. She works in the Windy City—and loves her company's 8x8 VoIP system, which has bi-coastal redundancy, making it less vulnerable to local disaster than PBXs and local phone service. And in the event of an outage, any charged smartphone with the 8x8 mobile app can still make and take work calls.
"It's made life easier," she says. "When the weather is bad here in Chicago, the power goes out in our warehouse but, instead of missing calls during the power outage, we can still handle incoming calls."
Randi Johnson, director of operations at FirstLight HomeCare, agrees.
"The value is immeasurable. All of my phone, fax, forwarding, and voicemail needs are managed seamlessly," says Johnson.
Professional Disaster Handlers Love It, Too
Even people whose job it is to deal with other people's disasters, sing the praises of business VoIP systems—and their ability to provide top-notch customer service after weather disasters.
"It really does help me service my customers better," says Rebecca Rusak, an Allstate agency owner. "Last August, we had a CAT (catastrophe) claim with rains and basements flooding. I was checking my email from my laptop at home, checking policies and calling customers up to 10:30 at night referring them to restoration companies," she says.
"I was making the calls from my 8x8 app on my iPhone, and my customers really appreciated it and the service—they thought I was in my agency office," says Rusak.
"We are a large travel network of travel agents," says Maria Silkwood of CTC Pro Travel in Hanford.
"Messages are our livelihood, keeping us profitable and of course, up-to-date on all supplier schedule changes and last-minute weather situations. 8x8 has been a driving force in our business, as it should be in other travel related businesses," says Silkwood.
To learn more about how to keep communications open in outages and bad weather, click here.