Office 365 + Skype4B: Ready to Sit at the Adult Table?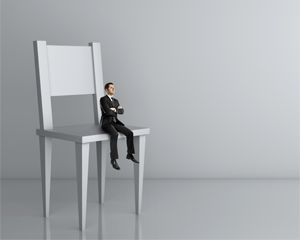 By now, analysts and industry pundits have weighed in and had time to review Microsoft's latest (albeit limited) deets on adding enterprise voice to Office 365 with Skype for Business (formerly Lync). It's big industry validation, but is it really a big leap? Let's take a moment to put things in perspective.
There's no doubt that Skype4B integrated with Office 365 will help accelerate the move to cloud, and many of us will welcome that. It will also provide a viable, yet very basic telephony offering for smaller customers, and there's definitely a market for that. But does Microsoft's latest announcement really mean there's new sheriff in town or will it be another long-awaited promise that never arrives?
Let's look at the facts, as we know them today:
Enterprise voice integration to Office 365
Very limited set of PBX features and bare-bones unified communications (UC). I can get that at home, but do I want to run my business on that?
PSTN calling and conferencing, in preview—not quite baked
Pricing, none disclosed. (But rumored to be quite high—they're creating a new E5 license!)
So…Where Is the Sizzle?
They are telling us it's essentially the same thing that's been around since Centrex in the 1980s—so if you're still using Centrex from the 1980s, Skype4B may be your answer. But let's get serious for a moment. Here are some key requirements enterprises are demanding (and already getting from 8x8) today:
Integration with Office 365 and Exchange
Integration with leading CRM and ERP apps, like Salesforce and NetSuite
Integration with leading customer service apps like Zendesk
Integrated contact center support with shared presence
Analytics for tracking key KPIs for phone calls and communications
Highly secure cloud communications with leading compliance certifications—reputation-changing events happen regularly due to security lapses. Can you say "Home Depot"?
Guaranteed end-to-end service levels, even over the Internet. Voice is still the preferred method of communication, it just has to work!
Over 140 call control and UC features, including virtual meetings and analytics. Not just available with a "TBD" status, but already in actual production.
An open environment supporting multiple business productivity and customer-management applications
BYOD for communications and collaboration anywhere
Intuitive softphones, web and mobile apps that enable a true digital enterprise
Competitive, predictable and transparent pricing
All of this, and many other advanced capabilities are available today, complete with a promise for the future and a proven track record. Customers expect great service and will quickly find a replacement if they don't get it. In fact, innovation in enterprise cloud communications is happening so fast that even when Skype4B is finally released, it will already be behind today's market standards. If you need enterprise-grade, look again and look beyond Skype4B.
Ok, Maybe It's Not So Great, But I Still Want It
So far, we've just been talking about enterprise feature requirements, but let's not forget to factor in actual implementation. Moving your communications to the cloud should not require multiple steps over the course of two to three years. The Skype4B roadmap is not all that attractive, still a bit confusing, and represents a completely new market for Microsoft.
Not to mention, what kind of Skype would you like or do you need?
Skype for Business Server 2015: This on-premises server provides IM, presence, peer-to-peer VoIP and video, conferencing, enterprise voice and PSTN connectivity.
Skype for Business Online: This service in Microsoft Cloud or Office 365 provides IM, presence, peer-to-peer VoIP and video, and conferencing. No enterprise voice or PSTN connectivity, but these features are promised. Definitely not enterprise ready.
Skype for Business: This client replaces Lync as part of the Office suite. It works with Skype for Business Server or Skype for Business Online. Clients are available for Windows and Windows Phone; clients for OS X, iOS, and Android are futures.
Skype: This client is available for consumer download, providing free service for personal use. They do not work with the above Skype4B services.
The simple truth is that enterprise communications can be a messy business and is best left to the pros with proven track records. When looking at any enterprise-grade service, are the basics there, such as international number porting? Are other essential table stakes included, like announcements and hold music for different countries? This article on nojitter.com from Brian Riggs at Ovum lays out more of the Skype4B roadmap, and it's a winding, bumpy road at best.
But the biggest question today is: Do you really have the time to sort through it all and make sense of it? Today, you can get fully integrated cloud communications with HD voice, video, collaboration and a contact center. It's secure, compliant, and globally available from a provider who's been leading the industry for more than a decade. By any real-world comparison, it appears that Office 365 + Skype4B is not quite ready for prime time, the adult table, or the enterprise.