New Year's Resolution 2015: Never Worry About Missed Calls Again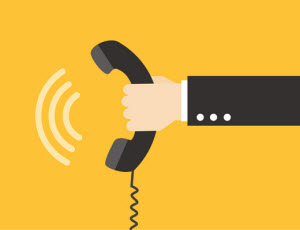 One of the most difficult things for conscientious, ambitious people to do regularly is to schedule time off, take it, and enjoy it. If you recently worried about getting important calls or missing opportunities during the holidays, you might be one of these people.
But these days, Voice over IP (VoIP) can make sure you get your calls—and can even return them—anywhere you roam. Then, if you pick the right VoIP provider, you're liberated to take a "no-news-is-good-news" attitude during your time off; if there were an emergency, you would have heard.
That's what Megan Brogna, a relationship manager at Reverse Mortgage Funding, says she loves about 8x8 VoIP.
"What I enjoy most is going on vacation knowing my incoming customer calls will be handled—I currently have my 8x8 business number forwarded to my cell phone," she explains.  "With 8x8 I can stop forwarding and record a message, or forward my incoming calls to an associate."
Brogna also says she really appreciates how easy it is to respond or to take a quick-but-important meeting when necessary.
"I also really love the convenience of being able to dial and listen to conference calls and phone calls from my computer and iPad, and receiving an incoming faxes in PDF form and notifications directly to my email," she says. "8x8 lets me do business as usual—anywhere!"
Take Carefree, Travel-light Trips
Kevin Fristad, regional manager at Shakuff—a glass lighting and décor company—says 8x8 VoIP's features help him practice carefree, travel-light trips.
"I can go away for days at a time with only my toothbrush, my water bottle, and my iPhone with the 8x8 mobile app loaded on it, and be confident that I won't miss a thing," says Fristad.
Mireille Wear, office manager at PhalanxBio, agrees.
"We love 8x8 because we are able to get our voicemails in an email when we are away at conferences or other travel," she says. "We are able to get right back to customers. Also, we are an international company and we're able to talk to anyone in the world for a low rate."
So if you delayed your time off last year—or worried too much when you took time off—resolve that you'll use technology better this year, so you never do that again. And check out this video to see just how far you can go and still get that super-important phone call when it comes through.