Leaving Weak Business Phone Service for Real Unified Communications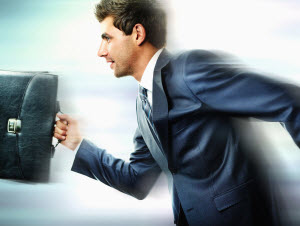 Most organizations hate changing their infrastructure, especially their business phone service. Many IT and business managers would rather gnaw off their own arm than mess with something already in place. They rarely envision how easy the cloud has made switching hosted business phone service providers.
That's why we're always intrigued with the stories our customers tell about the providers they left. We always ask new customers who their last provider was when they switch to us, and often, new customers are dying to tell us their stories. It's almost as if they need the catharsis after what some of them have been through.
These stories are almost always interesting, and usually differ by provider. We think that the tellers of these stories want to be heard, and other people trying to make an important, business-critical decision want to hear from their peers about the outcome of similar decisions.
Reliability Problems Sent These Former Customers Packing
Many of the reasons they give include unexpected outages and the high cost when they factored in all of the services they need. But interestingly, many of the reasons also include needing capabilities or services their providers weren't supplying: integration with other specific software packages, contact center capabilities, and security and compliance.
Business Phone Service Cost and Down Time Drove Many Away
Downtime is an issue with many customers, particularly those with compliance or legal obligations—such as insurance companies, medical offices and legal firms. Some businesses are attracted by the 99.997 percent average availability that 8x8 achieved in 2013, and say they were put off by other providers' outages.
"We left RingCentral for 8x8 because it had so much downtime," says Andy Taylor, of Taylor & Taylor Law Firm. "In addition, their technical support wasn't very good. And even when the system worked, it just didn't work that well."
Many Keep Existing Phones, Just Switch Business Phone Service
Defectors say switching to 8x8 unified communications was surprisingly easy. "8x8 has been a huge improvement from our previous VoIP company, RingCentral. We were able to keep our old phones, which saved the practice a lot of money," says Amber Mack, practice manager at Dominion Cardiology. "Not only is the customer service great, but the call quality is great too, and the cost is an unbelievable difference. We have had a lot fewer problems than we did before with static and bad connections."
Outgrowing Bare-bones Business Phone Service
But even beyond reliability, some businesses switch because they've simply outgrown their old provider. They're ready for real unified communications. They need services that their old provider doesn't offer—like full-blown integrated contact center communications, to handle their customer interactions.
Many firms, particularly insurance companies and health care providers, are looking for Business Associates Agreements and unified communications that handle advanced HIPAA compliance, as 8x8 does.
Seeking One Good Unified Communications Provider
Others have reached a certain size and level of success where they want to centralize on one good provider. That was the case with Darren Canada, founder and president of Darren Canada Financial Group with Raymond James. His firm had been using multiple providers for the company's many locations in Southern California—including Verizon, Cox cable, Time Warner and AT&T—and he hadn't really been happy with any of them.
"The 8x8 platform allowed us to consolidate our business phone service to one provider with one phone bill, with and more than a 50 percent reduction in our cost," says Canada.
"But that was just the beginning; our offices are now interconnected with intercom, separate extensions, robust voicemail system, voicemail to email, convenient auto-attendant, and many more features that have enhanced the quality of customer service, increased our productivity, and made our lives much, much easier," he adds.
So if you've decided it's time to move on, don't get mad at inadequate business phone service—get unified communications. Get the advantages of moving beyond business phone service to a true unified communications service. Maybe then you'll be able to tell a story with a happy ending.