Internet Telephony Interviews Debbie Jo Severin, CMO of 8x8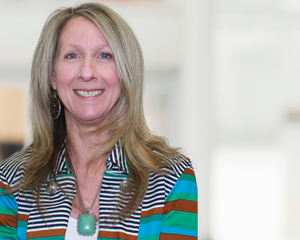 This article from Rich Terani of Internet Telephony titled, "The Effective Marketing of VoIP Services," features an interview with Debbie Jo Serverin, the new Chief Marketing Officer at 8x8, provider of the 8x8 Virtual Office broadband business, residential, video and mobile communications services.
Internet Telephony magazine: Talking with 8x8's Debbie Jo Severin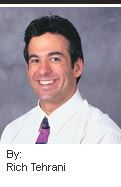 This month's article, "The Effective Marketing of VoIP Services," mentions 8x8 (News – Alert), provider of the 8x8 Virtual Office and Packet8 (www.packet8.net) broadband business, residential, video and mobile communications services.
As we were going to press we learned that 8x8 just took on board Debbie Jo Severin, their new CMO and VP of Marketing, who reports to 8x8 President&CFO Dan Weirich. Severin has over 20 years of marketing experience (Covad ( News – Alert), NorthPoint, Valiant Networks, PrimeOne Tele-TV, Pacific Bell Video Services). It sounded like she'd be a great interview, and I wasn't disappointed. When asked what excited her most about joining 8x8, she replied, "8x8 is a great company with a proven track record for delivering robust, reliable and mature IP communications solutions. To be part of the company at a point when market adoption is on the verge of accelerating really excites me. In fact, the biggest and most obvious opportunity for 8x8 is to capitalize on the tremendous momentum it has already achieved with the Virtual Office hosted PBX phone service and to broaden the adoption of this economically advantageous telecom solution in the SMB marketplace."
I then inquired as to whether today's economy would change how she promoted 8x8's services. "From a positioning point of view, I don't think it changes our approach at all," she said. "In fact, the current economic climate makes our services all the more attractive. We promote how our IP communications services typically save companies 50 percent or more on monthly recurring telecom charges and 90 percent on the initial capital equipment costs. I think that message is even more relevant and powerful in this economy."
"From a demand generation approach, I expect we'll continue to get more and more focused using online marketing," Severin said. "MarketingSherpa says that 84 percent of IT professionals begin their technology purchase decision research on search engines. Other research indicates that over 90 percent of small businesses do some research online before making a business technology choice. We need to be where our target segment is looking – online."
Yours Truly was curious as to whether 8x8 would take on the video market, since they were one of the first companies to roll out a video phone. Severin replied, "Video is definitely an area 8x8 has excelled in technologically. Although we'll continue to offer video communications services, we believe a more significant opportunity lies in the development and delivery of more fundamental business IP communications services such as hosted voice and unified messaging. We'll continue to build momentum in this area."
8x8 is moving upmarket, so I asked her what 8x8 could offer big companies. "First, 8x8 has been a solid company for over 20 years, is publicly traded and profitable, and holds 73 patents for internaly-developed technologies inherent in its services," she said. "Second, in the current economic climate, companies of all sizes are exploring hosted PBX services in lieu of premise-based alternatives as financial and personnel resources are scaled down. Corporations with distributed locations, for example, can benefit tremendously from a hosted telecom solution that rides over an existing broadband network and requires minimal upfront capex. 8x8 is an undisputed leader in the VoIP market with a mature, reliable and highly scalable network. Besides hosted PBX solutions, 8x8 offers very competitive IP trunking services that companies with existing premise-based hardware can utilize to reduce monthly recurring costs."
Severin thinks that 8x8 will remain the dominant hosted-VoIP provider in the growing SMB market. Knowing 8x8, she could very well be right.