In Cloud Communications, the S-Word is Real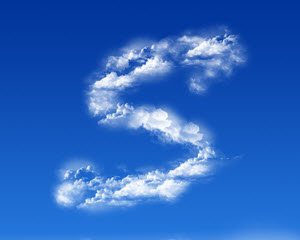 OK, so you're tired of hearing the S-word. Maybe you've heard it too much, too long from companies that used it too much? But what if you could use it, too—for real—to deliver quick, bottom-line results?
"Synergy" is a word that's fallen out of favor with lots of IT and businesspeople, largely because too many people used it as a synonym for "magic"—as in, "The AOL Time-Warner merger will leverage synergy"—and didn't deliver.
Experts Say THIS Synergy is Real and Bankable
But experts say that when it comes to your phone system, your contact center, and your customer relationsship management (CRM) system, you CAN use the "S-word."
"Having one provider for your telephony system and your contact center, and the tools that can be cross-sourced across both of them—absolutely, there are advantages," says Diane Myers, principal analyst at independent research firm Infonetics Research.
Pictures, or It Doesn't Really Happen
How does that really work? Myers paints a picture of a well-functioning company that's firing right on all cylinders—everywhere from its marketing department to customer service.
"Let's say I have 8x8—they have connectors into Salesforce.com. If I'm a marketing manager and I'm talking to a customer or prospect, I can record my notes, I can record that call," she says. "There's going to be a pop-up and I can see everyone at the company who's talked to that person, all the notes and recordings. The pop-up is going to show that oh yes, Diane Myers spoke to Acme down the street for 10 minutes."
The Anatomy of an Interaction
Myers says that big part of the value is the retention and sharing of all customer contact information, with anyone in the company, whether they're in the contact center or on the "regular" phone system.
"Let's say a support person is taking a support call a few minutes later [from the same customer]. [She] can see that a totally different person, Diane, who's NOT at the contact center, talked to the same customer, and she can see the notes or the call recordings. It's that same [customer] record."
Companies can even "take it up a notch" with analytics, if they've got a complete set of cloud communications services, says Myers.
"With analytics, you can ask how effective were those calls, why were so many people talking to that customer? What's going on there? Why did this customer talk to us five times about the same problem? That's what I'm going to see with the analytics," says Myers.
WMPH Combines CRM, Phones for Marketing Success
It's an increasingly popular approach for companies that rely heavily on great service as a part of their marketing strategy.
"8x8 has a combined phone and contact center solution that can do it all: provide inbound and outbound calling, live agent chat, click-to-call, and live routing options. It's a one-stop shop for all our needs," says Don Walker, co-founder of iCruise.com, a division of travel & entertainment company We Make People Happy (WMPH).
Now that iCruise.com has integrated its CRM, contact center and communications, when customers contact iCruise.com, call details such as the city, phone number and the ad that spurred them to call—identifiable from the virtual number listed in each ad—are captured and passed to the CRM system.
The data can then be used to measure the effectiveness of the company's marketing efforts. "We're much better able to track our sales leads and figure out where to spend our advertising dollars," says Walker.
Click-to-Call and Broadcast Messaging Boost Sales Per Agent
The various brands and private label products that iCruise.com sells are also targeted more tightly, enhancing the customer experience. Using call data passed by the 8x8 API, the CRM system presents the answering agent with appropriate brand information, along with a call-handling script to follow. For example, if a customer calls in on a number designated for Hawaii Cruises, the agent is prompted to answer "Aloha, Hawaii Cruises, how may I help you?"
The integration of 8x8's smart contact center features with the company's CRM software has boosted agent productivity as well. iCruise.com frequently does "cycle marketing," where customers are contacted at specific times, such as right before their departure and when they return. Agents can easily place these "bon voyage" and "welcome back" calls right from the customer's account record using 8x8's click- to-call capabilities. There's no need to look up phone numbers, or switch to a different communications system to place outbound calls.
In addition, iCruise.com uses 8x8's broadcast messaging feature to keep customers updated about their bookings. For example, the company can quickly set up and send a broadcast message letting all passengers know their ship's arrival time, or what the weather forecast is for their destination.
To see how cloud phone service, contact centers and analytics can work together to achieve real, bottom-line synergy, click here.